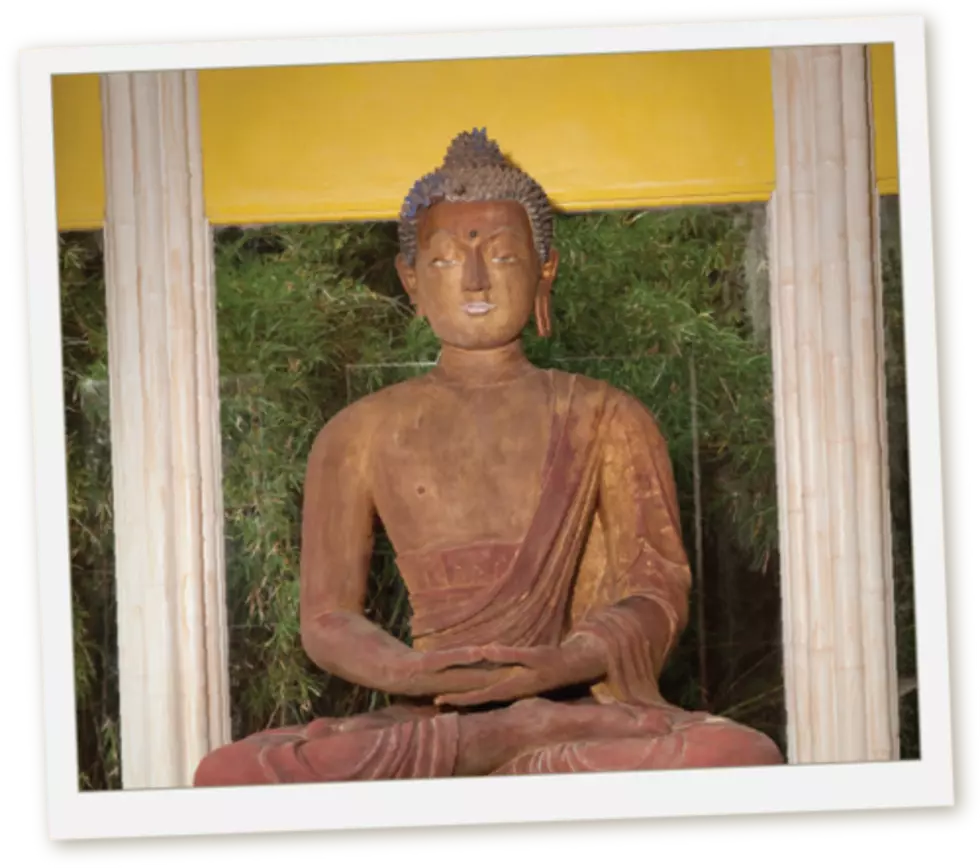 The Story Behind the 900-Year-Old Buddha Statue at Avery Island's Jungle Gardens
junglegardens.org
Have you ever wondered what the story behind the 900-year-old Buddha statue at Avery Island is? Here's what we found out...
I first visited Jungle Gardens at Avery Island when I was about 18 years old. I was blown away by how beautiful and unique the entire area was. I didn't know anything about the area when I first visited, and when I happened upon the Buddha sanctuary I was floored.
It was hard to believe I was still in Louisiana. I got to thinking about the statue today, and decided to learn more about how the Buddha statue found its way to Avery Island, and here's what I found out.
The Buddha statue is believed to date all the way back to 1100 A.D. The statue, sometimes called the "Tobasco Buddha", was sent to Jungle Gardens founder E.A. McIlhenny, "Mr. Ned", in 1936 as a gift from two family friends.
The statue was sent from Manhattan where it sat unclaimed in a warehouse for an undetermined amount of time.
Some sources say the Buddha statue was sent to New York City in the 1920s by a Chinese warlord. I couldn't find any information on who exactly this warlord could have been.
The centuries-old Buddha sits atop one of seven "Hills of Knowledge" located in Jungle Gardens.
In recent years, the shrine has also become an active place of worship for local Buddhists, who conduct a number of ceremonies there throughout the year, most notably on Buddha's birthday.
If you notice, the statue is missing the bottom part of one of his ears.
A few years back, the ear was broken/cut off by a visitor to the park.
LOOK: 20 American foods that raise eyebrows outside of the US
Stac



ker
compiled a list of 20 unusual and uniquely American foods that might raise eyebrows outside the U.S.
More From Classic Rock 105.1