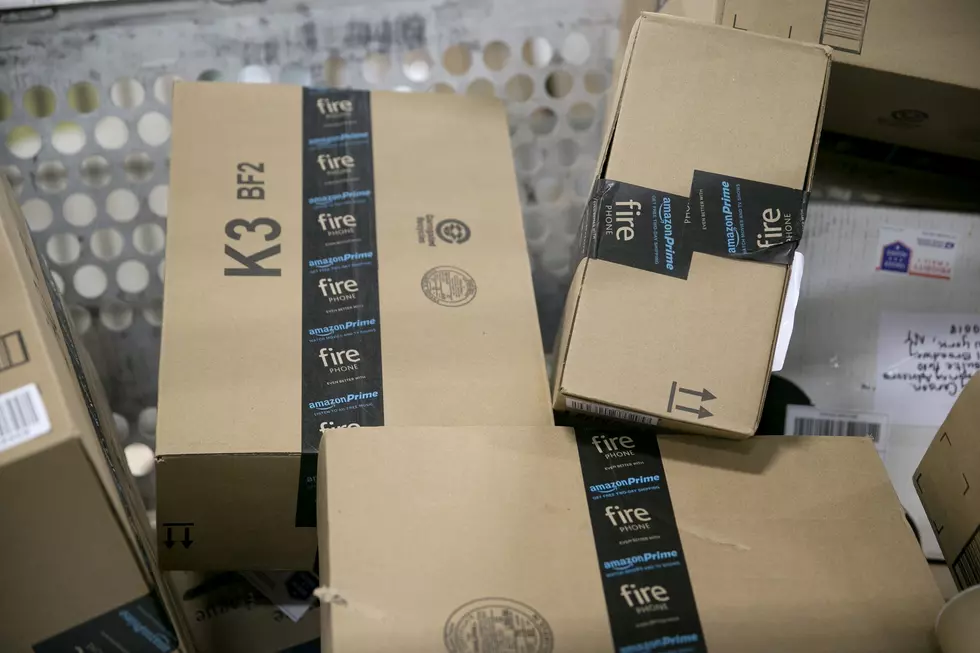 Package Notification Scam Making the Rounds in Acadiana
Aaron P. Bernstein/Getty Images
The latest scam report from the Better Business Bureau of South Central Louisiana is quite troubling for a couple of reasons. One, because it's a scam and bad guys are trying to take from you what they shouldn't. And two, because it involves package notifications which many of us are getting these days thanks to the COVID-19 pandemic.
The scammer texts a fake message or sends an email message with a notification telling you that you need to click a link to track your package delivery. The notification might also suggest that there is an issue with your order. As soon as you click the link you are opening the door for bad guys to steal your information.
With so many people ordering online for home delivery these days, these kinds of notifications are not uncommon. That's what makes this particular scam such a scary proposition. So, it's really a good idea to know what you've ordered and when you anticipate delivery.
Obviously, if there is an issue or you suspect an issue you should go directly to the site from which you made the purchase. This way you know that you are dealing directly with a reputable company and not about to go down a rabbit hole of identity theft on the dark side of the world wide web.
Here's how you can protect yourself from this scam and others according to the Better Business Bureau. 
Keep an eye on your online orders and when you expect to receive them.
You want to make sure that if you get that link, instead of clicking on it, you need to go directly to the carrier's website. Where then, you can put in all the information you have on the order.
Do not click on a link unless you're familiar with it, and until you've verified it's the company you are expecting a delivery from.
You can spot a fake email by hovering over the links and checking whether the URL leads to the business's website or, in a scam email, to a third party site.
Be sure if you have any doubts, contact the company you're expecting the package from directly.
Or you can check it out with the Better Business Bureau.
10 Businesses We'd Like to See in Lafayette
More From Classic Rock 105.1