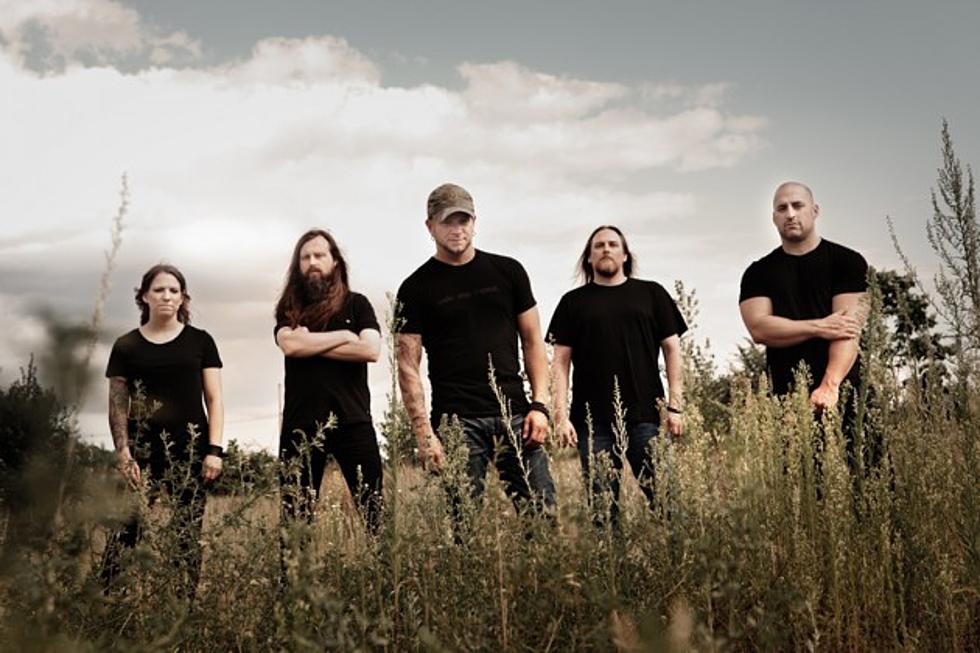 All That Remains Officially Announce New Album 'The Order of Things'
Razor & Tie
It's time to get excited about All That Remains again! After unleashing the song 'No Knock' recently, the band has just revealed the title and release date for their next album.
'The Order of Things' will hit shelves on Feb. 24 via Razor & Tie. It's the band's seventh studio release and by early accounts one that they're very excited about. The group worked with acclaimed producer Josh Wilbur (Lamb of God, Hatebreed, Gojira) on the disc, while splitting time between Massachusetts and Los Angeles recording the album.
In a recent interview on 'The Jasta Show,' frontman Philip Labonte praised their upcoming disc while taking a shot at its predecessor, 'A War You Cannot Win.' Labonte stated, "I think this record is far and away better than our last one. It's, in my opinion, far and away better than 'Overcome.' 'A War You Cannot Win' had some of our biggest singles. I think, overall, the record, in general, sucked." So with that mindset, you can bet that Labonte and the band had a mission and determination going into 'The Order of Things' to make it the best album possible.
Stay tuned for pre-order details for 'The Order of Things.' Also, look for new tour dates coming in the new year as well.
More From Classic Rock 105.1