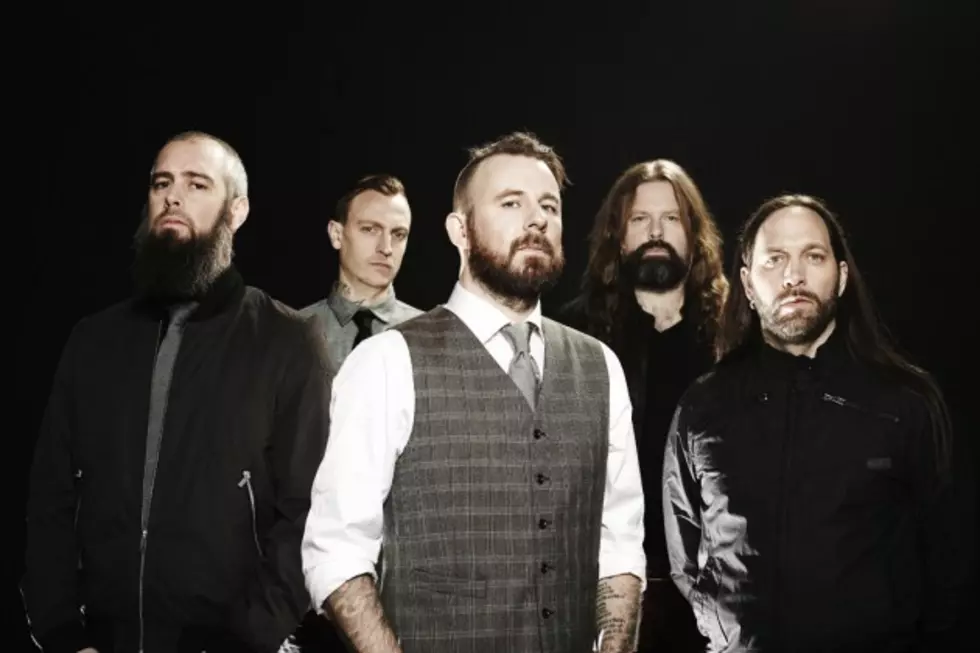 In Flames Announce 2015 North American Tour With All That Remains + Wovenwar
Sony
In Flames will head back to North America in February and March to kick off the next leg of their touring in support of the 'Siren Charms' album.
The hard rocking Swedes have revealed that Wovenwar and All That Remains have signed on to provide support, making it a must-see package when it rolls through your town. The trek gets under way Feb. 20 at The Canyon Club in Agoura Hills, Calif., and continues through a March 18 finale at The Rave in Milwaukee.
Wovenwar, who just supported In Flames on their European trek, will open the night. The band is promoting their self-titled debut disc. Meanwhile, All That Remains, who are building to the Feb. 24 release of their 'The Order of Things' album, will provide direct support on the run.
At present, In Flames are finishing up the year on tour in the U.S. with Opeth, but are ready to return in 2015. In Flames' Anders Friden states, "We are having such an amazing time being on tour in the U.S. and sharing our stage with our friends in Opeth that it's hard to believe how time flies and that there are only a few shows left this year. Therefore, its' even better to be able to announce that we'll be back at the beginning of 2015 to see all of you beautiful people again. Thanks to all of you for your support. You make us feel at home!"
Guitarist Bjorn Gelotte added, "It's great to be back with Wovenwar. They did a great job supporting us in Europe. Therefore, we are looking forward to take them out again in their home territory. Having All That Remains joining us as the main support means we'll have a high energy package that we can't wait to come back to the U.S. with."
In Flames / All That Remains / Wovenwar Winter 2015 North American Tour
2/20 -- Agoura Hills, Calif. | The Canyon
2/21 -- Tucson, Ariz. | Rialto Theatre
2/22 -- Las Vegas, Nev. | House of Blues
2/23 -- San Diego, Calif. | House of Blues
2/25 -- Salt Lake City, Utah | The Complex
2/27 -- Santa Cruz, Calif. | The Catalyst
2/28 -- Chico, Calif. | Senator Theatre
3/1 -- Sacramento, Calif. | Ace of Spades
3/3 -- Missoula, Mont. | The Wilma Theatre
3/4 -- Spokane, Wash. | Knitting Factory Concert House
3/5 -- Boise, Idaho | Knitting Factory Concert House
3/6 -- Portland, Ore. | Roseland Theater
3/7 -- Seattle, Wash. | Showbox SODO
3/9 -- Vancouver, British Columbia | Vogue Theater
3/10 -- Kelowna, British Columbia | Level Nightclub
3/12 -- Edmonton, Alberta | Encore
3/13 -- Calgary, Alberta | Flames Central
3/14 -- Saskatoon, Saskatchewan | O'Brians Event Centre
3/15 -- Winnipeg, Manitoba| The Garrick Centre
3/16 -- Bismarck, N.D.| Bismarck Civic Center
3/18 -- Milwaukee, Wis. | The Rave
Watch In Flames Discuss the 'Siren Charms' Album
More From Classic Rock 105.1