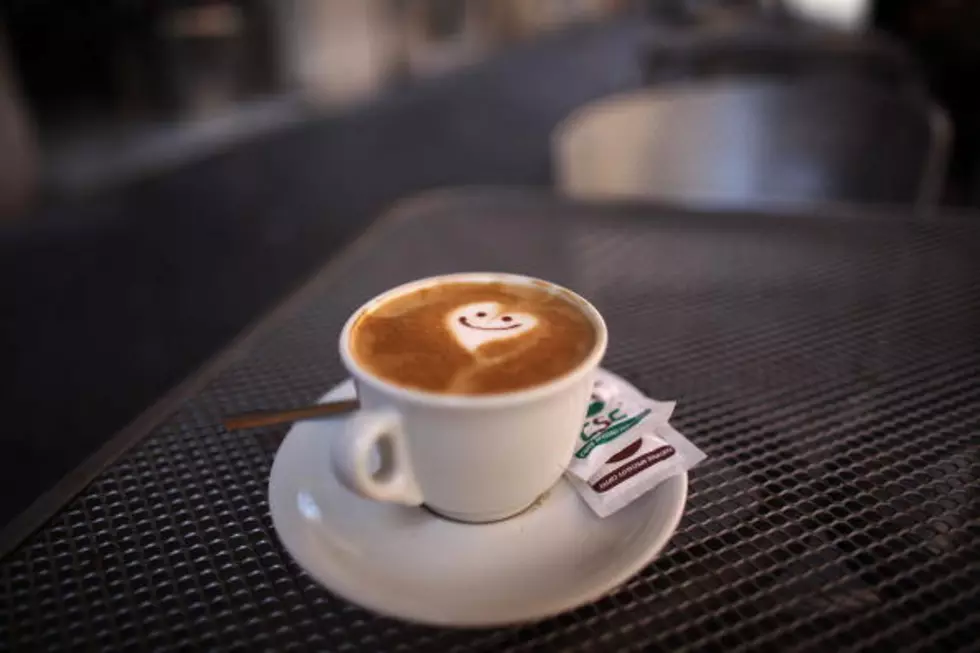 What Is The Best Restaurant In Acadiana For Valentine's Day Dining? [POLL]
Courtesy of Christopher Furlong/Getty
Valentine's Day is right around the corner. You may want to start preparing for your date. We put together the top 5 romantic restaurants in Acadiana. Now it's up to you to decide which is the best.
Valentine's day will be on a Saturday this year (2015), which will be great for those restaurant hours that may not work for the best on a weeknight.
For this poll, we took to Urban Spoon to collect the top 5 restaurants after adding "romantic" as a tag. We then searched the user generated percentages of each, and took the top ones. Here are the restaurants. The poll will be at the bottom of the page.
Cafe Jefferson at Rip Van Winkle Gardens
Cafe Jefferson is a glassed-in porch, nestled in a grove of a dozen ancient live oaks, offers a breath-taking view of the gardens and Lake Peigneur.  The Cafe' is open 7 days a week from 11am to 2:30pm week days and 11am to 3pm on weekends. They serve everything from poboys, sandwiches and hot dogs to gumbo, etoufee, and lasagna.
Zea Rotisserie & Grill
Located on Doucet Rd. near Red's, Zea offers delicious food in a nice setting, and the prices aren't outrageous. Be sure to try a rotisserie chicken, THEM GRITS THO', and I recommend the Thai ribs. They also have daily specials. They're open 11a-930p Sunday-Thursday, and 11a-1030p Friday and Saturday.
Cafe Josephine
Chef Troy wanted simple but creative dishes to Wow his customers. He wanted the menu to include fresh fish, Louisiana seafood and prime beef. So working diligently for 6 months along with his wife Melissa creating a menu that would work.... changing that menu (as we change our menu in the spring and fall) many many times until it was the right. Chef Troy wants you to experience our laid back atmosphere and "Food with Attitude". He loves to interact with the diners as much as he can finding out if he needs to make adjustments or bring back a dish that they are still drooling at the mouth for. Hours of operation are Monday: CLOSED, Tuesday - Thursday: 11am-2pm & 5pm-9pm, Friday: 11am-2pm & 4pm-10pm, Saturday: 11am-10pm, Sunday: CLOSED
Charley G's
Charley G's is a Lafayette favorite known for grilling aged beef & fresh Louisiana seafood over southern hardwoods. The food at Charley G's is driven by Southern inspiration and the menu changes seasonally with local seafood & produce. The casually upscale atmosphere has a bar area with live piano music Thursday through Saturday & happy hour Monday though Friday from 4:00-7:00 pm. They are open for Lunch: Monday - Friday 11:30 – 2:00, Dinner: Monday - Thursday 5:30-9:00, Dinner: Friday and Saturday 5:30-10:00.
Mangia Italian Bistro
Mangia Italian Bistro has super authentic Italian dishes. Owned by a true Sicilian, they have one of the best dishes I, personally, have ever eaten. Their beef stew...it was a special that day, and MAN! It's not what you're thinking. It's an Italian style beef stew. Red gravy, large chunks of beef, delicious spices, over noodles. Everything else I've had off of their menu has been delightful as well. It's recommended that you make a reservation, but they do accept walk-ins. The dining area is quaint, and can sit anywhere from 8 tops to a very personal 2 topper. Hours of operation are Monday: CLOSED, Tuesday - Friday 11a-2p, 5p-9p, Saturday 5p-9p, Sunday: CLOSED.
So, now we leave it up to you.
Did we miss any great places for Valentine's Day dining? Let us know in the comment section below!
More From Classic Rock 105.1