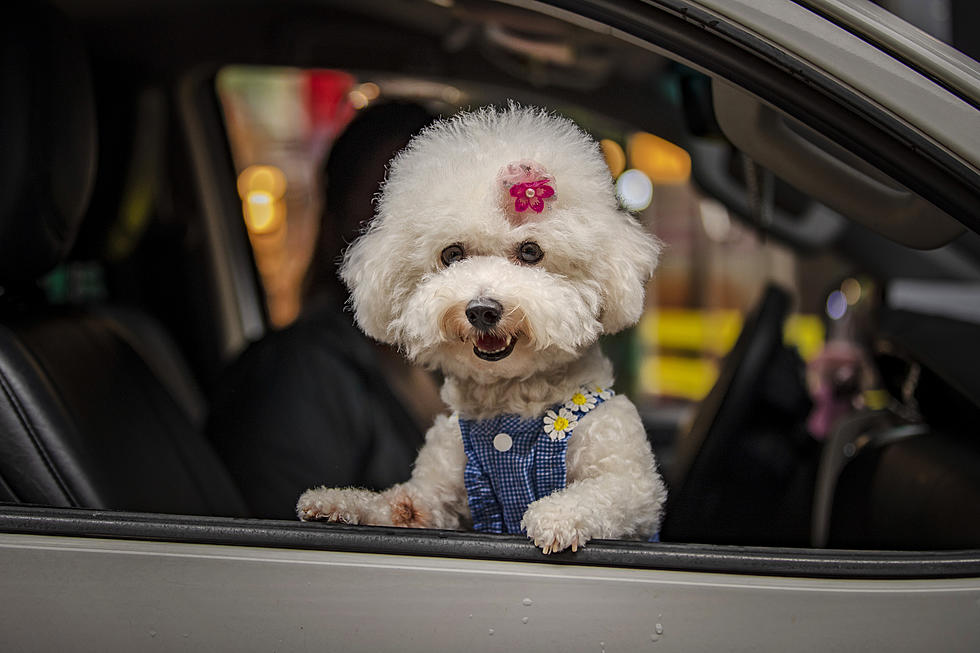 Lafayette Veterinary Clinics: Top 5 Ranked
Photo by Ezra Acayan/Getty Images
Pets are an extension of most families and their health is important. Lafayette has tons of caring veterinarians and veterinarian clinics. But we wanted to find the veterinarian clinics in the Lafayette area that pet owners admired most based on price, care and pet-friendliness.
We salute all veterinarians who devote their time and energy to the safety and health of our pets. This survey honors ALL pet health care professionals who keep Acadiana's pets healthy and fix them when they aren't.
We polled social media in the Acadiana area to find the Top 5 most popular veterinarian clinics in and near Lafayette.
Lafayette Veterinary Clinics: Top 5 Ranked (3-way tie)
#3 (tie) Congress Animal Hospital
Congress Animal Hospital is located at 4242 W. Congress St., Lafayette, LA 70506. Doctors Jake and Emily Thibeauxs have a combined 13 years of experience. Open Monday-Saturday. Call (337) 981-7256.
I LOVE this vet clinic...Dr.s Jake and Emily explain things better & are more personable in my opinion. -Pamela B.
I absolutely love this place! Everyone is always so friendly. -Jamie H.
#3 (tie) The Waggin' Train Veterinary Clinic
The Waggin' Train Veterinary Clinic is located at 616 Apollo Rd., Scott, LA 70583. The Waggin' Train has a fully equipped 24-foot mobile veterinary clinic. Doctors Scott Broussard, Kristin Broussard and Kevin Abbott and their team are dedicated pet care professionals. Call (337) 223-9581 or (888) 445-3039.
My dog loves The Waggin' Train. -Kayla F.
They are an amazing vet! Everyone on their team is kind, caring and thoughtful. -Stephanie A.
#3 (tie) Acadiana Veterinary Clinic
Acadiana Veterinary Clinic is located at 101 Idlewood Blvd., Lafayette, LA 70506, Full-service, yet small, with complete medical pet care. Open Monday-Saturday. Call (337) 706-9910.
I have never gone to a better more caring vet. Over the years, 70, I had a number of dogs and vets. Not only the vet, the staff are well trained. I can't recommend them more highly!!! -Susan A.
I love Acadiana Vet Clinic!... Their pricing is fair and on numerous occasions, they have done what they can to keep costs low without compromising their quality care for my fur family. -Luke B.
#2 Carson Animal Hospital
Carson Animal Hospital is located at 6701 Johnston St., Lafayette, LA 70503. Doctors Jim Carson III, Emily Courville, Kristy Frady, Caroline Dubuisson, Maggie Placer and their staff have a special passion for pets and their owners. Open Monday-Saturday. Call (337) 981-7998.
What a great team. Your doctors took amazing care of Rover and the nursing staff and technicians were just top-notch. -John J.
Thank you so much for taking great care of Fluffy! She's friskier than ever thanks to the great care you provided. -Jane S.
#1 Lafayette Veterinary Care Center
Lafayette Veterinary Care Center is located at 110 Perard St., Lafayette, LA 70503. Lafayette Veterinary Care Center is pet care 24/7 (including holidays). Affordable, professional pet care and boarding 24 hours a day, 7 days a week. Call (337) 984-7611.
I fell in love with the place. The staff appears to be very friendly & caring. The doctor was great. They offer boarding, doggie daycare, spa and more. -Michelle B.
Love their Emergency after hours!!! It's a great place with awesome and caring people. I love that they have a payment option when u have an emergency!!! -Ree L.
Congratulations to the Acadiana are veterinary clinics that made our list of Lafayette Veterinary Clinics: Top 5 Ranked. Honorable mentions go out to Dr. Ron English from English Animal Clinic in Lafayette and Delhomme Animal Clinic in Breaux Bridge.
LOOK: Here are the pets banned in each state
Because the regulation of exotic animals is left to states, some organizations, including The Humane Society of the United States, advocate for federal, standardized legislation that would ban owning large cats, bears, primates, and large poisonous snakes as pets.
Read on to see which pets are banned in your home state, as well as across the nation.
LOOK: The least obedient dog breeds
More From Classic Rock 105.1