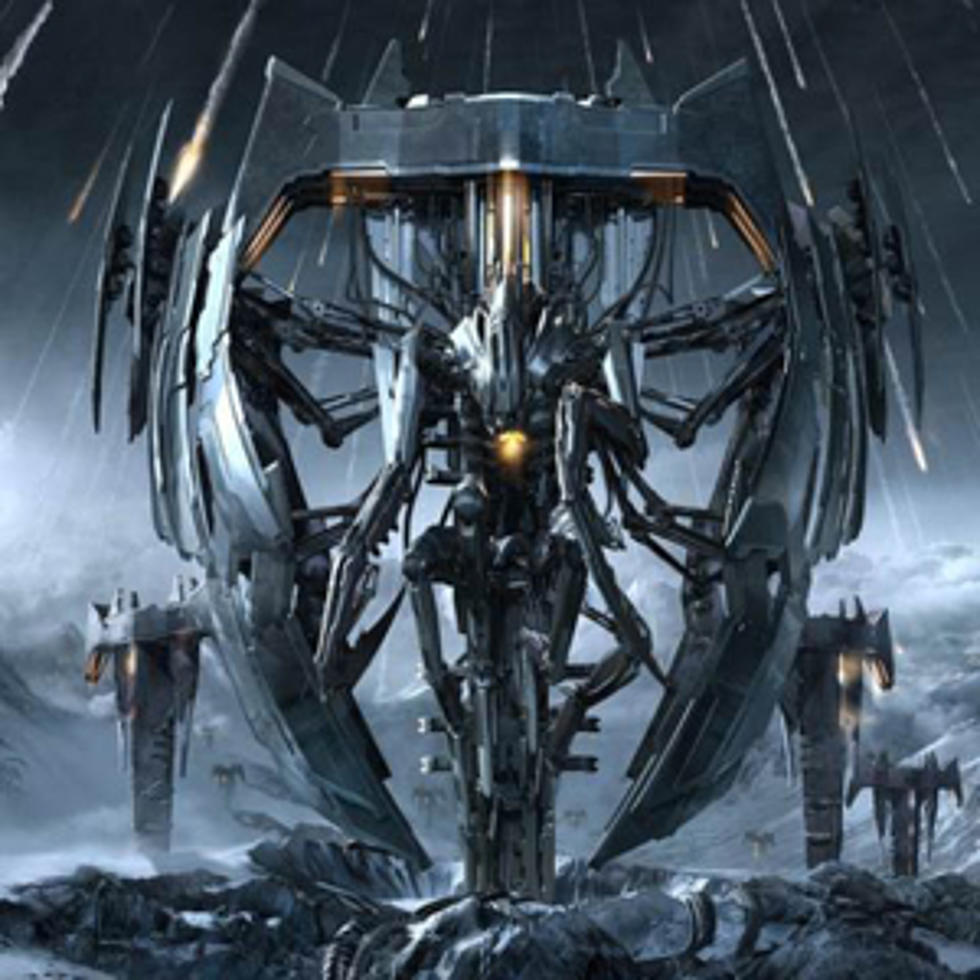 Trivium Stream New Album 'Vengeance Falls'
Roadrunner Records
Trivium's sixth studio disc 'Vengeance Falls' isn't set to make its debut until Oct. 15, but fans can check it out a week early thanks to a new full album stream the band has just served up. (Click below to check it out.)
'Vengeance Falls' was produced by Disturbed/Device frontman David Draiman and is being called a creative milestone for Trivium, who truly pushed it to the limit this time around.
According to frontman Matt Heafy, 'Vengeance Falls' "captures the best key ingredients of the previous five records." He expanded upon that, explaining, "Speaking in terms of everything that can be done on the record. Lyrics, visuals, songwriting and instrumentation. All of that I think, every key ingredient from the past five records are present in 'Vengeance Falls'. I think it came with time."
In support of 'Vengeance Falls,' Trivium are in the midst of a North American tour run with DevilDriver. The band then has additional Stateside shows that run through a Dec. 14 gig in San Diego. See the dates here.
'Vengeance Falls' is available for pre-order here. Click below to stream the album in full:
More From Classic Rock 105.1