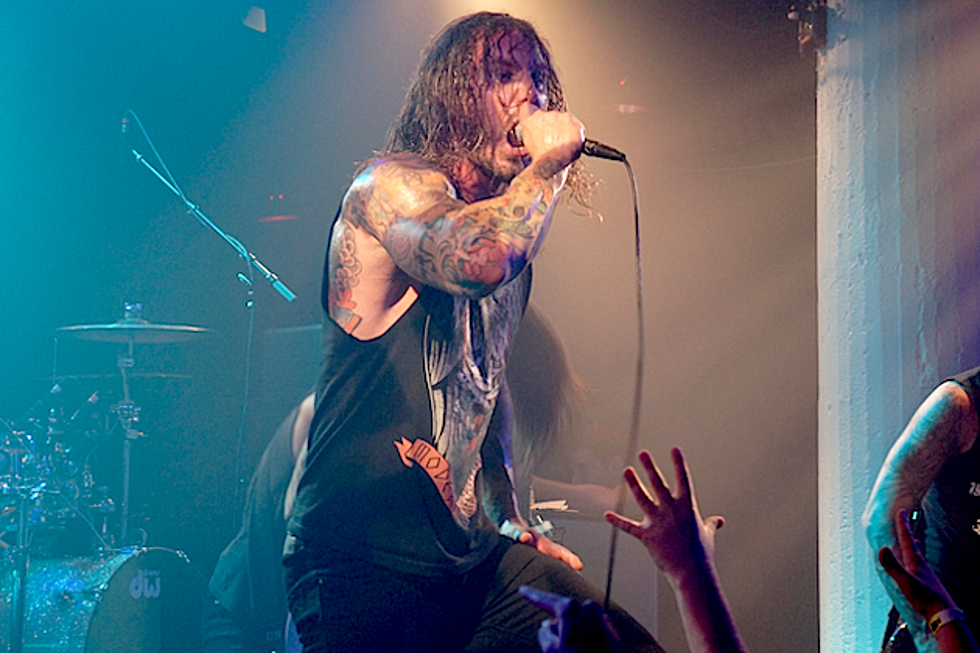 As I Lay Dying's Tim Lambesis Will Stand Trial on Murder-for-Hire Charges
Spencer Kaufman, Loudwire
The murder-for-hire trial concerning As I Lay Dying's Tim Lambesis will move forward. According to San Diego's News 10, Lambesis will be arraigned on Oct. 22 at which point a trial date will be set.
Lambesis was in the courtroom for a preliminary hearing in the case today (Sept. 16), where it was determined that there was enough evidence to proceed with a trial. A number of witnesses testified and the judge ruled that the trial should move forward.
During the hearing, undercover officer Howard Bradley testified that Lambesis met him believing that he was a hitman and told him that he wanted his wife, Meggan Lambesis, dead. Bradley also offered details of their proposed agreement, which included the singer providing a photo, address and times when it would be ideal for the crime to take place.
The singer's wife filed for divorce last fall and sought custody of their three adopted children. Since the May incident, Lambesis has been out on bail but serving house arrest. He's also been ordered to wear a GPS monitor and must not contact his family.
More From Classic Rock 105.1