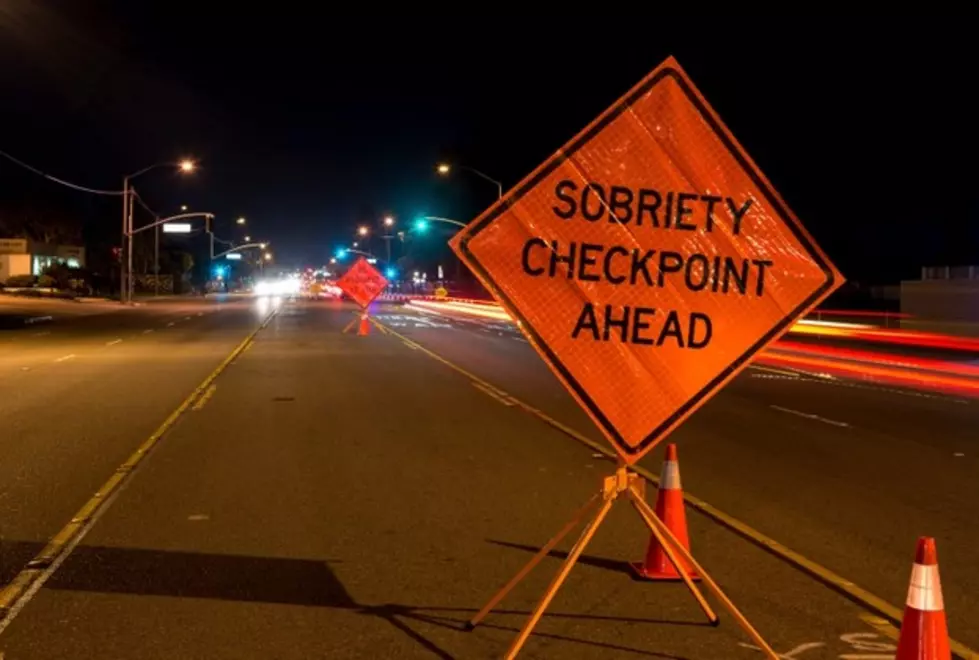 Sobriety Checkpoint Scheduled For Friday
Sobriety Checkpoint Sign aijohn784, ThinkStock
Two law enforcement agencies are teaming up to hold a sobriety checkpoint this Friday night in St. Mary Parish.
The checkpoint will be held within the city limits of Berwick. It will start this Friday night, August 23, and it will not wrap up until Saturday morning, August 24.
According to Berwick Police Chief David Leonard and St. Mary Parish Sheriff Blaise Smith, their officers will be looking for an impaired drivers to remove them from the roadway.
Both men add that their officers will be checking for any other violations by drivers as well.
This effort is part of the nationwide "Drive Sober or Get Pulled Over" campaign coordinated by the National Highway Traffic Safety Administration. The campaign runs through September 2.
In addition to deputies from the St. Mary Parish Sheriff's Office and officers from the Berwick Police Department, they will be assisted by officers from the Morgan City Police Department.
They are asking for the public's patience while they conduct the checkpoint.
More From Classic Rock 105.1