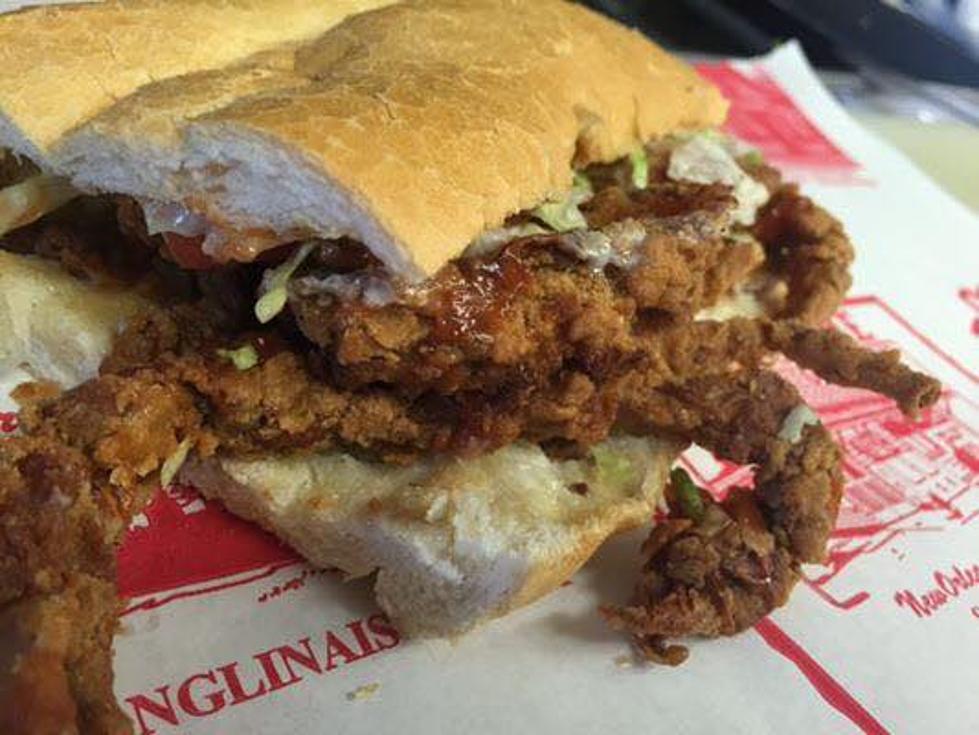 Signature Louisiana Sandwiches, and Where to Find Them
olde tyme grocery
Everybody knows that the humble po boy is a staple in Louisiana. As delicious as it is, it's not the only sandwich we have! Only in Louisiana is reminding me of some incredible sandwiches around the state that are famous in their own right, and where we can get them. This sounds like the kind of road trip I like!
Muffuletta - Central Grocery, New Orleans - a staple in the French Quarter since 1906, the savory olive salad on layers of cured meats and cheeses makes this a unique and tasty choice. Possibly the most most famous sandwich in New Orleans
BBQ Shrimp Po Boy - Chimes, Baton Rouge - if you've ever been right outside of LSU's campus, and feel the need for an oh so Louisiana sandwich, the BBQ Shrimp served at the Chimes hits the spot. The fact that it's not fried shrimp sets it apart
Pork Belly Sandwich - City Pork Deli and Charcuterie, Baton Rouge - the Korean braised pork belly, with pickled carrots and cucumbers on french bread is quite unique, and very delectable. This neighborhood spot roasts or smokes all their meats in house
Surf & Turf - Domilise's, New Orleans. Fried shrimp with slow roasted roast beef on chewy french bread makes this choice so heavenly. I'm going to say that this same menu item is also my favorite at Parkway Po Boys and Tavern in New Orleans!
Shrimp Buster - Herbie K's, Shreveport - one of Louisiana's most famous, and beloved restaurants serves their jumbo shrimp flattened on an open face bun
Cajun Cuban - Katie's, New Orleans - this traditional Cuban sandwich with ham, cheese, and roasted pork on a french bun has even been featured on the Food Network's 'Diners, Drive Ins, and Dives' show
Club Sandwich - Maxwell's Market, Baton Rouge - turkey, ham, cheese, delicious bread, all cut in triangles, and all wildly popular at theses Capitol City spots. When I was in college at UL Lafayette, my favorite sandwich was the Club at Antler's downtown, and it was completely awesome!
Thin Fried Catfish Sandwich - Middendorf's, Akers - this legendary seafood joint has been serving their signature thin fried catfish on Lake Maurepas since 1934
Blackened Catfish Sandwich - Palmettos on the Bayou, Slidell - the blackened catfish is served with tangy remoulade sauce and apple red cabbage slaw. Bonus - you can also enjoy this dish overlooking the scenery of beautiful Bayou Bonfouca
Roast Beef Po Boy - Bear's, Covington - slow roasted, with lots of juice, so don't hold back on the napkins
Fried Shrimp Po Boy - Olde Tyme Grocery, Lafayette - this is hand's down my favorite on the menu, but every once in awhile I like to order the signature Olde Tyme Special, which is ham, turkey, roast beef, and swiss cheese. My favorite sandwich shop in the whole state!
More From Classic Rock 105.1