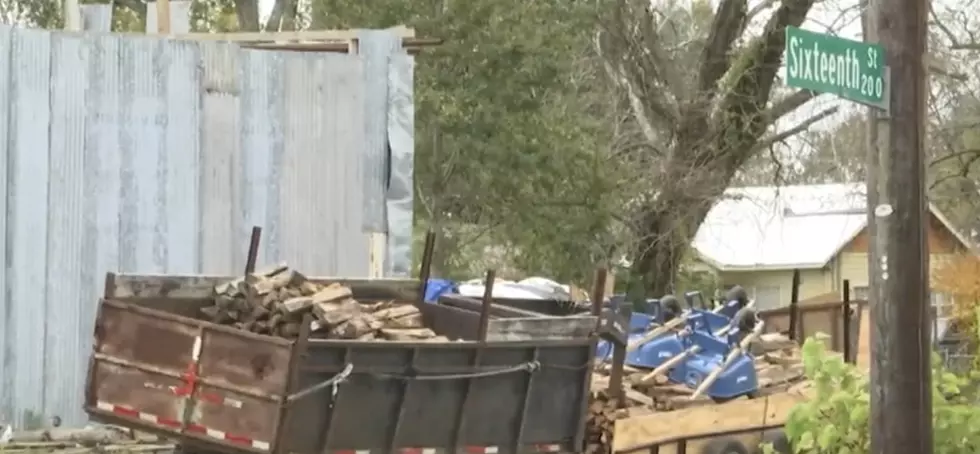 Residents Along Evangeline Thruway In Lafayette Upset Over 'Eyesore' Local Business
Posted to Twitter by @KLFY
A local firewood business has become an 'eyesore' for residential neighbors as they say it is causing a multitude of issues for the area. The battle has been on-going for years in this part of town, but it looks like the city could be stepping in soon.
You can see the story reported by @KLFY on Twitter below
As reported by KLFY here, neighbors of the local business are complaining that their property value is being lowered by the operation. Residents of the area have been working to solve this problem for years, but "the wood man" has continued to grow what started as a small firewood business.
Complaints about the firewood business range from it causing extra drainage problems as well as attracting pests, but the business owner says he is not the main contributing factor in issues that have been in the area.
Fire Code Supervisor Forrest Chaisson was quoted in the article saying, "My understanding from the zoning department is that this business is not zoned to operate in this neighborhood".
With a lack of licensing to go along with improper zoning, the community is fed up with the side-effects they claim the business has brought along. Many are saying it is time the business finds a new place to operate.
Action from the city is looking like it will be coming in January, as new zoning code enforcement laws should be in place then. This will make it a much easier process for the city to take necessary action against the local business owner.
Now I would not want to live next to a firewood business either, especially if rats and snakes are a major issue. That's just not any way to live.
At the same time, the owner has a point that his business cannot be the only contributing factor to the issues being raised by the neighborhood.
Nevertheless, there are clear city violations here as it comes to zoning and licensing. Hopefully, the owner will be able to find a new place to operate successfully as I would hate to see any local business have to close due to regulation.
Once again, you can check out the initial report on the story from KLFY here.
10 of Louisiana's Weirdest Laws
More From Classic Rock 105.1