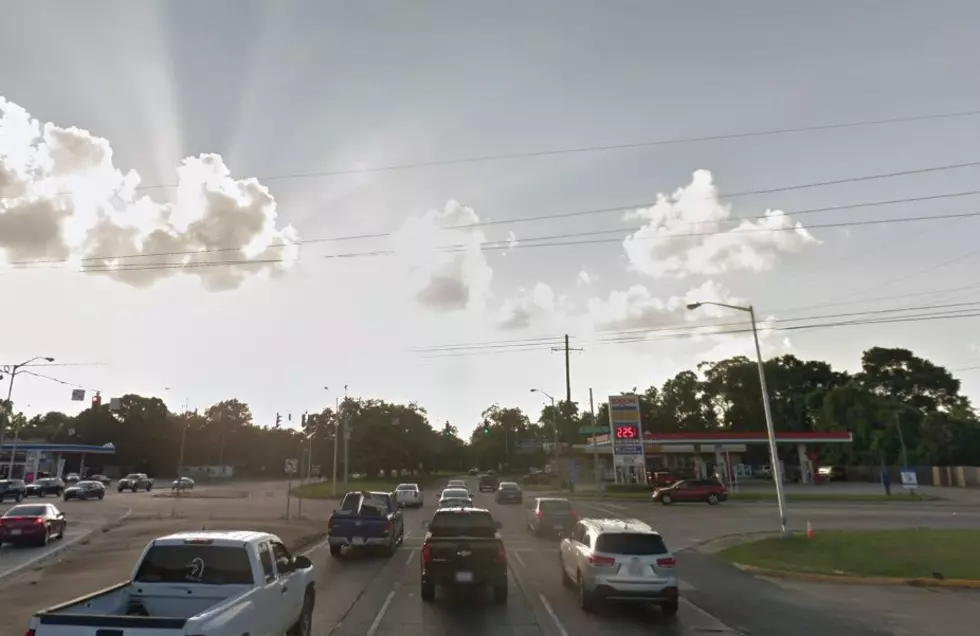 Traffic Alert: Lane Closures Tonight on Evangeline Thruway
Google Maps.Google Streetview
Motorists who use the Evangeline Thruway to travel in and around Lafayette this evening will want to make note that there could be some traffic delays tonight. That's because work crews have planned alternating lane closures beginning at 8 pm tonight. 
It's not exactly clear where the first lane closures will be but we do know that maintenance crews will be working in the area of the Thruway between the intersection with Pinhook Road and the railroad tracks near Tissington Street.
The operation is expected to take about four hours to complete as planners have noted that they anticipate the project being completed before midnight tonight. The reason for the alternating lane closures is so that crews can clean debris from roadside drains.
Just to clarify, the Evangeline Thruway will not be closed completely during this scheduled maintenance. Crews will work around traffic by closing alternating lanes as the work is completed. This does mean there will likely be some delays in the area but traffic will continue to flow. No detour routes have been posted.
Things We Need To Improve Upon While Driving
More From Classic Rock 105.1