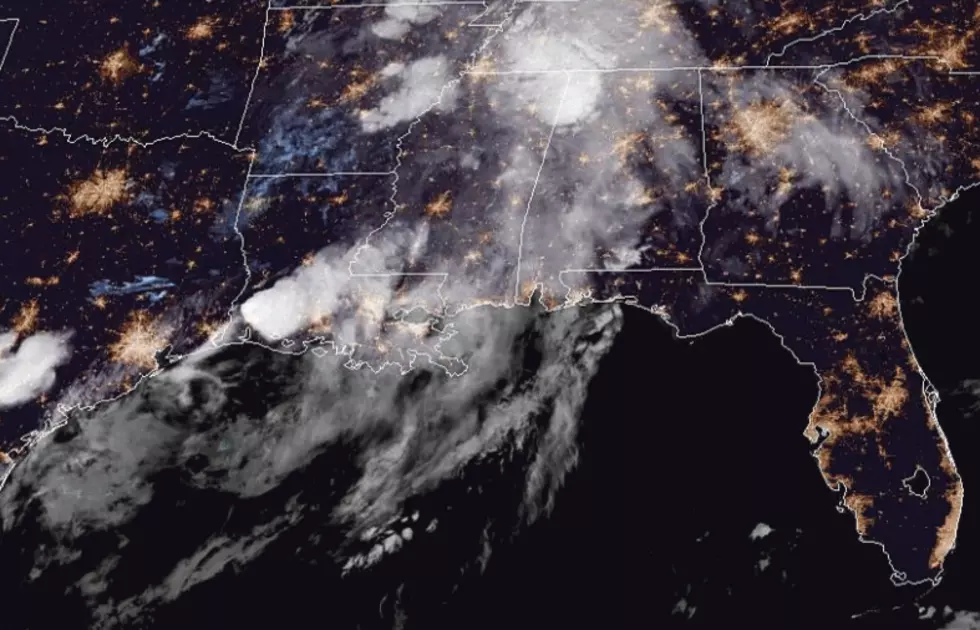 Remnants Of Barry Moving Into Arkansas This Morning
cdn.star.nesdis.noaa.gov
It's not the kind of weekend guest that we in Louisiana like to entertain but it comes with the territory right? The weekend guest I am speaking of is fast becoming a remnant low that for a very brief time on Saturday morning was referred to as Hurricane Barry.
As a minimal hurricane, Barry crossed out of the Gulf and onshore in Louisiana near Intracoastal City about 1 pm on Saturday. Since that time Barry has been responsible for thousands of residents losing power, having damage to their homes, and lots of trees and limbs down.
In fact, tropical rain bands associated with the storm have dumped almost a foot of water on portions of Beauregard, Allen, Jeff Davis, Evangeline, St. Landry, Acadia, and Rapides Parishes since late Sunday and the rain is still falling over many of those affected areas.
The National Hurricane Center released its final advisory on the storm, now a tropical depression, last night at 10 pm. At that time the center of the system was about 70 miles north of Shreveport and was about to cross into Southern Arkansas.
The good news out of the tropics is that there appear to be no new systems forming anywhere in the Tropical Atlantic Basin. There had been a system in the far eastern Atlantic Ocean that forecasters were watching but that system has dissipated and is not expected to strengthen.
More From Classic Rock 105.1