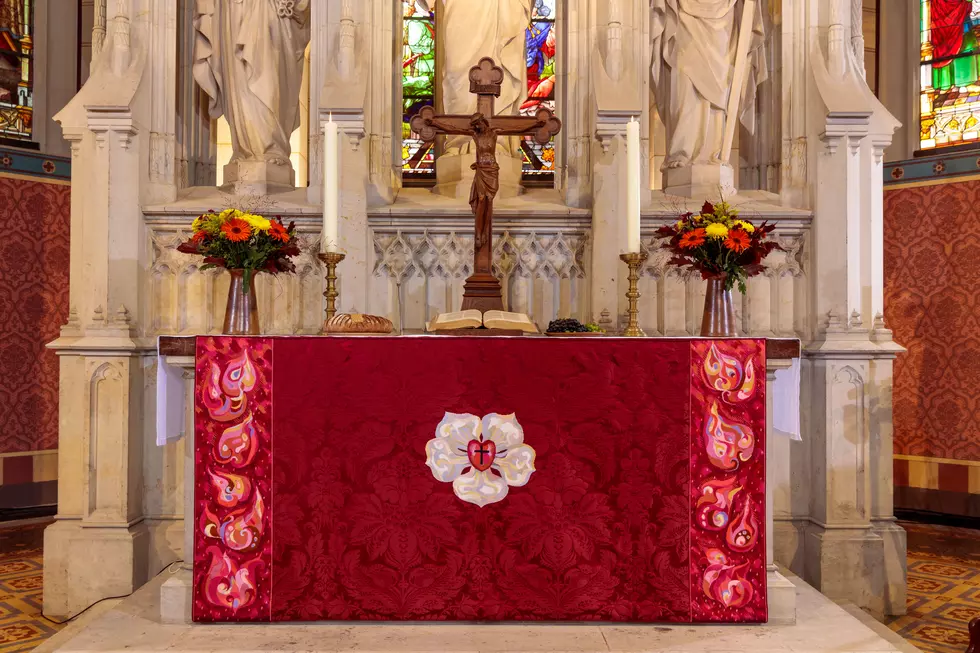 Report: 3 Arrested After Half-Naked Louisiana Priest Recorded Having Group Sex On Church Altar
Getty Images
What one passerby saw through the window of a Pearl River church was enough to make anyone do a double-take.
According to the report, a Louisiana priest was arrested for obscenity last week but we are now learning about the shocking events that led up to his arrest. Back on September 30, a witness in Pearl River contacted police after they allegedly viewed a half-naked Rev. Travis Clark having sex with two women through a window of Saints Peter and Paul Roman Catholic Church.
The witness told authorities that they "became suspicious" when they noticed the church lights were on so late at night, and when they peeked through the window they witnessed Clark, 37, engaged in sexual acts "with two high-heeled, corseted women" while he was still partially dressed in his "priestly attire."
Dixon, an adult film actress, and working dominatrix made a post on social media the day before she was arrested saying that she was traveling to New Orleans to meet another dominatrix to "defile a house of God."
Local town council member Kat Walsh questioned why Clark chose the church as a location to film the sexual acts.
What upsets me is, why did he have to do that there? I'm upset for all of us, the parishioners of the church. Why there?
The Archdiocese of New Orleans suspended Clark immediately on the day of his arrest and WWL-TV reports that Archbishop Greg Aymond has already gone to the church to perform a ritual that restored the altar's sanctity.
There has been no public comment made about the arrest from Clark or the archdiocese but you can read the full story via NOLA.com here—but be warned that details are graphic and may be found offensive to some.
More From Classic Rock 105.1