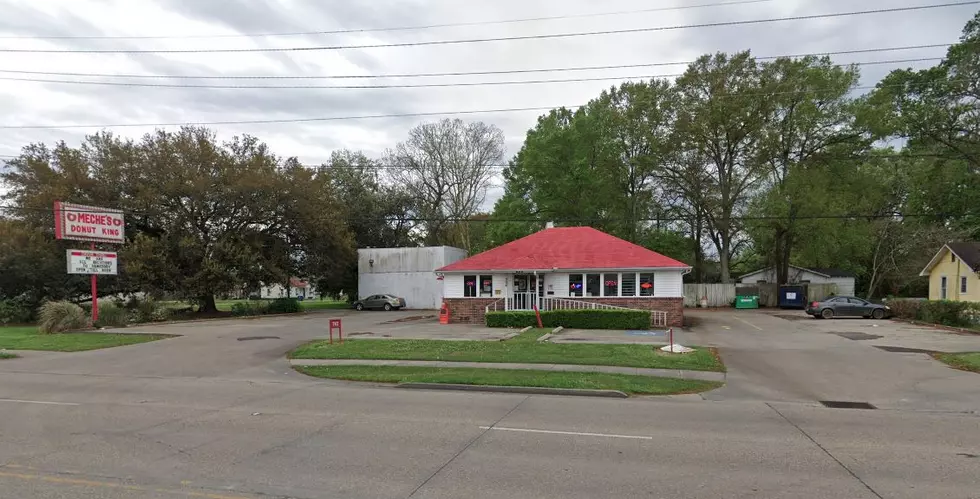 Lafayette Donut Shop Plans Display Made of Protest Signs
Google Maps/Google Streetview
The intent of any protest movement is to enact and enable lasting changes. Far too often the attention that is given to events surrounding a given protest ebb and flows with the daily news cycle. One Lafayette donut shop is hoping to encapsulate the power and passion demonstrated in Sunday's protest march against police brutality and racial profiling into a lasting exhibit.
The owners of Rickey Meche's Donut King on East Willow are inviting protesters who participated in Sunday's march and still have their signs to bring those signs to their business. They plan to use the posters and signs to create a display that will commemorate the passion and action of the moment in a garden next door to the store.
The donut shop is offering a free donut of your choice in exchange for the donation of your sign. The proprietors hope that a display such as this on a major Lafayette thoroughfare will continue the momentum of the message from Sunday's demonstration.
I have to admit, being able to see all of those signs and posters in one collection would certainly be a beautiful reminder that we, the people, have the power to enact and effect change in our community and ultimately our world.
Signs may be dropped off at Rickey Meche's Donut King on East Willow anytime between 5 am and 1 pm each day. They plan on collecting the signs over the next several weeks.
Ten Amazing Cakes That You Won't Believe Are Real
More From Classic Rock 105.1