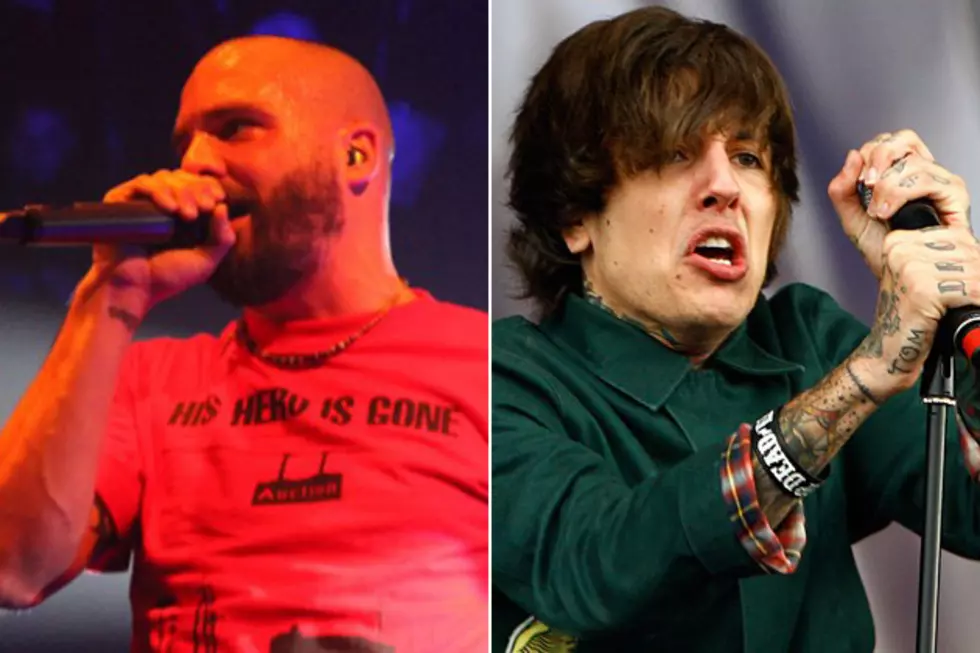 Killswitch Engage + Bring Me The Horizon Score High Debuts On Billboard 200 Album Chart
Liz Ramanand, Loudwire / Simone Joyner, Getty Images
Killswitch Engage earned a Top 10 debut, placing 'Disarm the Descent' at No. 7 on this week's chart. The disc sold 48,000 copies, which helped land the album at No. 7 on the tally. The album matches the high water mark for Killswitch Engage, who also debuted at No. 7 with their self-titled 2009 release.
'Disarm the Descent' features the return of the band's original frontman, Jesse Leach, who had been absent from their recordings for over a decade while Howard Jones fronted the group. The album also topped the Rock Albums chart, bowing at No. 1. Killswitch Engage just posted a thank you note to their fans that can be seen here.
Narrowly missing the Top 10 was Bring Me the Horizon's latest release, 'Sempiternal.' The U.K. metalcore outfit sold 27,000 copies to arrive at No. 11. Buoyed by the songs 'Shadow Moses' and 'Go to Hell, For Heaven's Sake,' the album reached a new high for the band. The group previously reached the No. 17 position in the U.S. with their 'There Is a Hell, Believe Me I've Seen It' album.
The chart should be filled with hard rock and metal next week as Stone Sour, Volbeat, Device and Drowning Pool all wait to see where their new albums will place.
More From Classic Rock 105.1