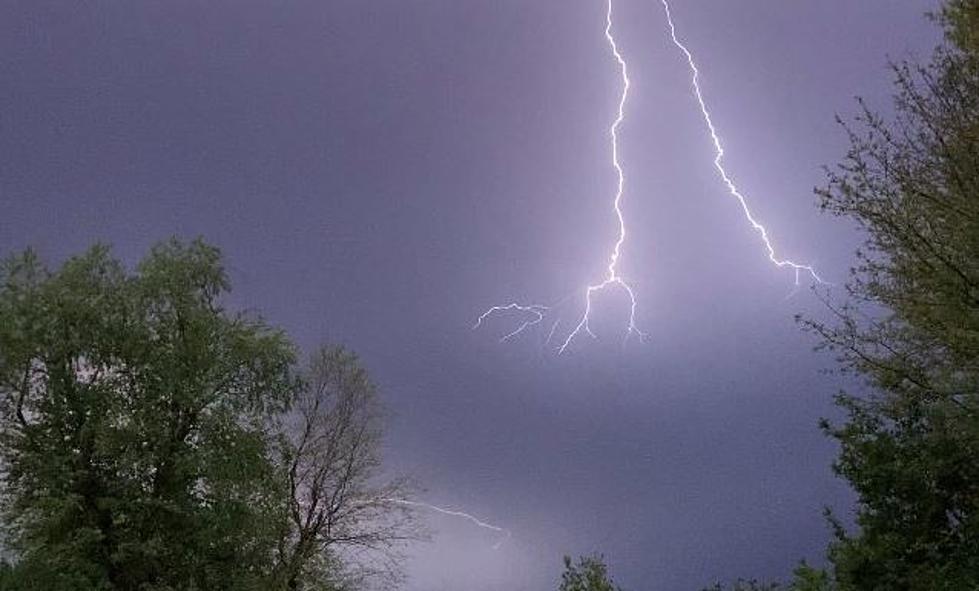 Severe Storms Possible Across Louisiana Today
Staff Photo
If you take a look at the image below you are seeing something that much of Louisiana has not seen, at least in this amount, for some time. That is the National Weather Service Radar Scan out of Lake Charles. Those colors that you see on the radar screen indicate rain. Something the area has not seen a lot of since early July.
This shower and thunderstorm activity is associated with a weak frontal system that is expected to push through South Louisiana during the day today and into the evening hours. This frontal system will provide instability in the atmosphere that when combined with the daytime heating should kick off showers and thunderstorms, especially this afternoon. 
The Storm Prediction Center has placed a large portion of southern and southeastern Louisiana at risk for severe storms today. The risk is marginal which means severe storms, if they do form, would likely be very widely scattered. But still, the potential for storms with frequent lightning, damaging winds, and small hail or even possible tornadoes will exist during the day today.
The other side of the coin regarding rainfall has to do with the extremely dry conditions that Louisiana is currently experiencing. Here is the latest map from the US Drought Monitor.
The rainfall that we are hoping to receive today through Tuesday will help with the dry conditions but won't be enough to actually break the drought. It will take a couple of good days of gentle soaking rains to help our farm and ranchlands catch up from this moisture deficit.
Forecasters with the National Weather Service say the threat of rain will stick around for much of the day on Tuesday with at least a 50% probability of more showers and storms. As of now the outlook for the Labor Day Weekend remains "typical". In other words, it will be quite hot with afternoon highs in the upper 90s. But we should not see triple-digit high temperatures at all this week.
8 Swimming Pools You Can Rent in Acadiana
Don't own a pool? No worries. Simply head over to the Swimply
website
or app and see the pools in the Acadiana area that you can rent by the hour.
More From Classic Rock 105.1