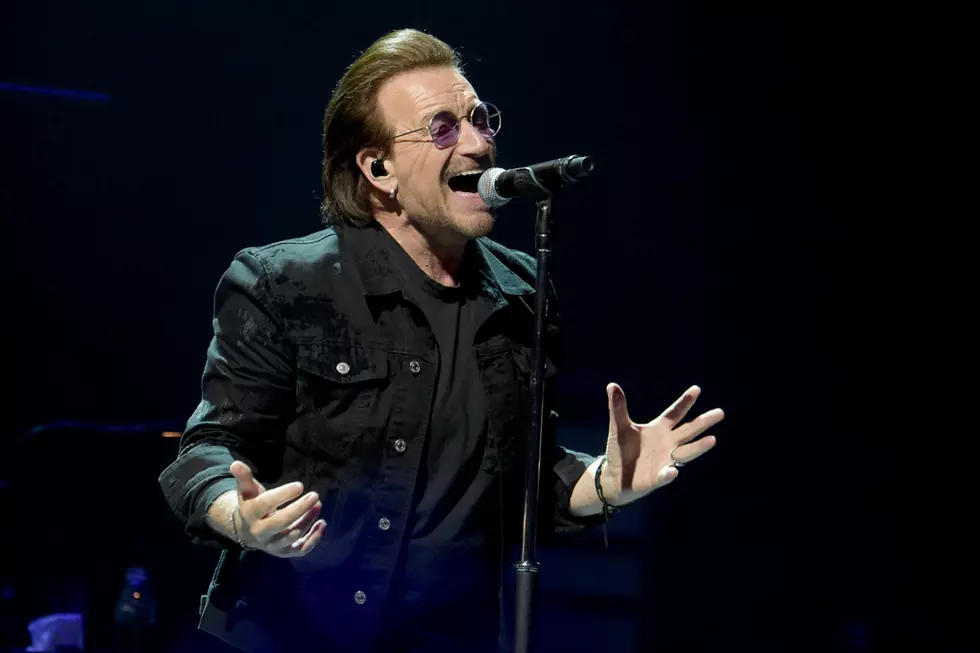 U2 Hints at Las Vegas Residency With Super Bowl Ad
Kevin Winter, Getty Images
U2 appear poised to officially announce their highly anticipated Las Vegas residency.
The Irish rockers have shared an image displaying the instantly recognizable Las Vegas skyline. To the left of the picture, a giant sphere with a baby's head inside (see below). A message accompanying the image says: "Something is coming… Tune in for a special ad this Super Bowl Sunday to see more."
An accompanying website, U2xsphere.com, has also been launched, though at time of writing it only displayed the aforementioned image.
Rumors of a potential Sin City residency for U2 have been swirling since last summer. At the time, Billboard reported that the Irish band would "be the first group to perform at the MSG Sphere at The Venetian in Las Vegas when the $1.8 billion arena opens next year."
"The performances will be the first dates of a multi-show residency by the band at the high-tech arena, which is being built by Madison Square Garden Entertainment chairman James Dolan near the Venetian off the Las Vegas Strip," the report further noted.
U2 has remained relatively quiet regarding their rumored residency, though Bono was coy on the subject during a January appearance on the Smartless podcast.
"We haven't signed off on it but if we do, if we do sign off on this, I will say that if we can pull off what we're talking about, it's not like anything we've ever done before. It's nothing like Las Vegas has ever seen before," the frontman declared.
A recent update from the Las Vegas Review-Journal stated that the MSG Sphere was set to open in September.
"Attending an event at MSG Sphere will be unlike anything anywhere in the world, and we expect it to become a must-visit destination for the global audience that visits Las Vegas," Madison Square Garden Entertainment Corp. Executive Vice President and Chief Financial Officer David Byrnes said.
U2 Albums Ranked
U2 don't inspire weak reactions in people. There are passionate U2 fans, and passionate U2 haters, and very little in between.
More From Classic Rock 105.1