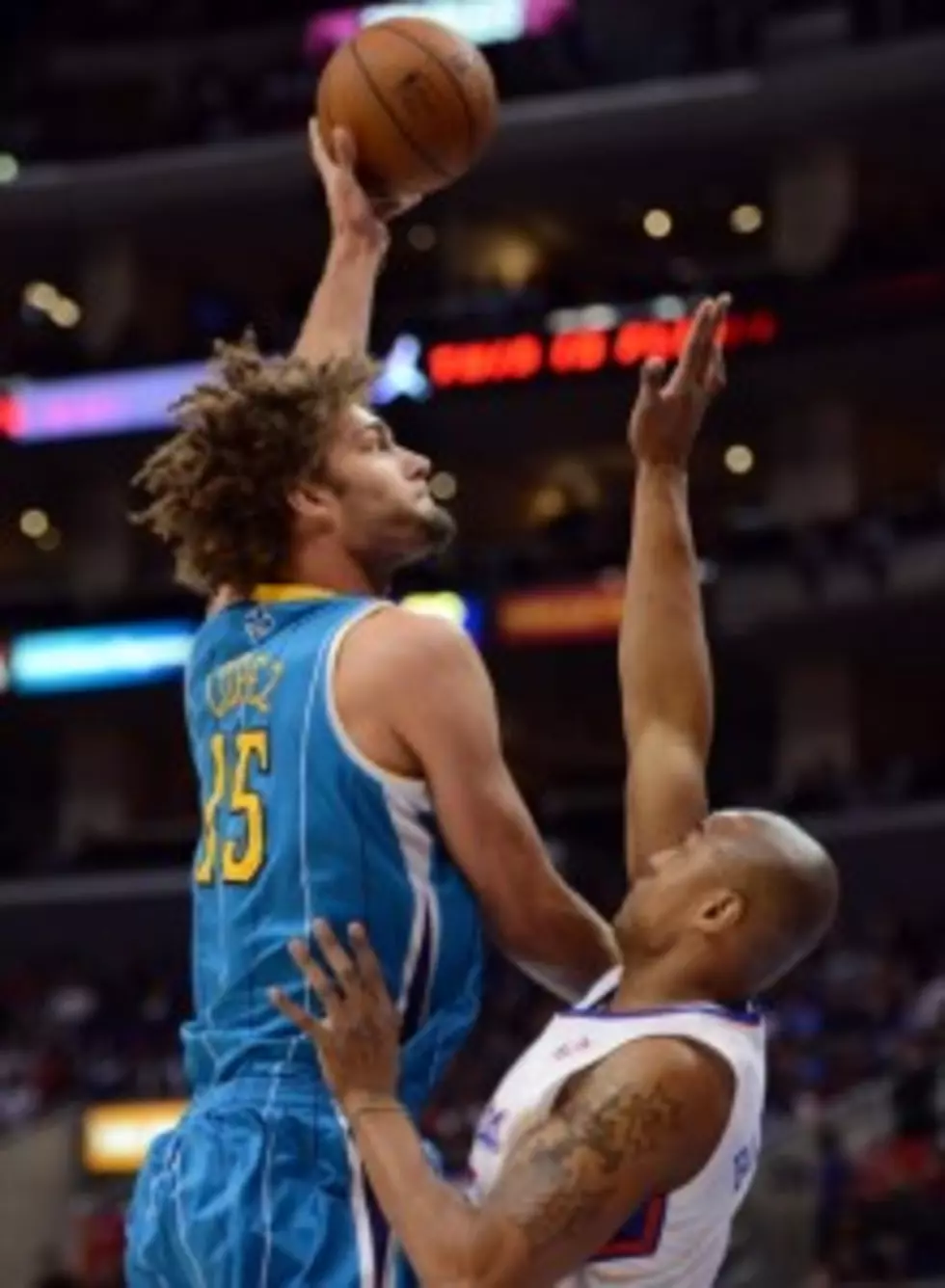 Short Handed Hornets Lose Heartbreaker To Clippers
Photo by Harry How/Getty Images
Without Anthony Davis and Greivis Vasquez, the New Orleans Hornets went toe to toe with one of the best teams in the league Friday night. After 48 minutes of hard play, the free throw line killed the Hornets chances of upsetting the Los Angeles Clippers, as they fell 96-93.
New Orleans put together a terrific third quarter, outscoring Los Angeles 23-14. However, the 4th quarter lacked defense from both squads, as the Clippers scored on 15 of their last 16 possessions, winning the 4th frame 39-30.
"Thirty-nine points is hard to swallow," Hornets Coach Monty Williams said. "At the same time, I'm proud of the way that our guys just hung I there and gave ourselves a chance to win with so many guys being out."
Former Hornet Chris Paul led the late charge for L.A., scoring 8 points in the final minute. He finished with a double-double of 17 points and 14 assists.
Chipping in a double-double for the Hornets was point guard Brian Roberts, who made his 4th start of the season. Roberts did a nice job distributing the ball (11 assists), and shot when his team needed an offensive boast, scoring 15.
"I think everybody competed tonight," said Roberts. "The free throws and the fourth quarter is something we can't do against a team like that."
New Orleans has generally been a solid free throw shooting team. Friday night was a different story as the Hornets missed 15 from the charity stripe, going 17-32 as a team.
Center Robin Lopez (pictured) was solid, registering a double-double of 19 points and 12 rebounds. Eric Gordon scored 25, while Ryan Anderson (who started in place of Davis) finished with 17.
The Hornets bench was ineffective on the offensive end, being outscored by the Clipper reserves 47-10.
New Orleans will play their last home basketball game as the Hornets Sunday, hosting the Dallas Mavericks. Tip-off from the Hive is set for 5:00.
More From Classic Rock 105.1