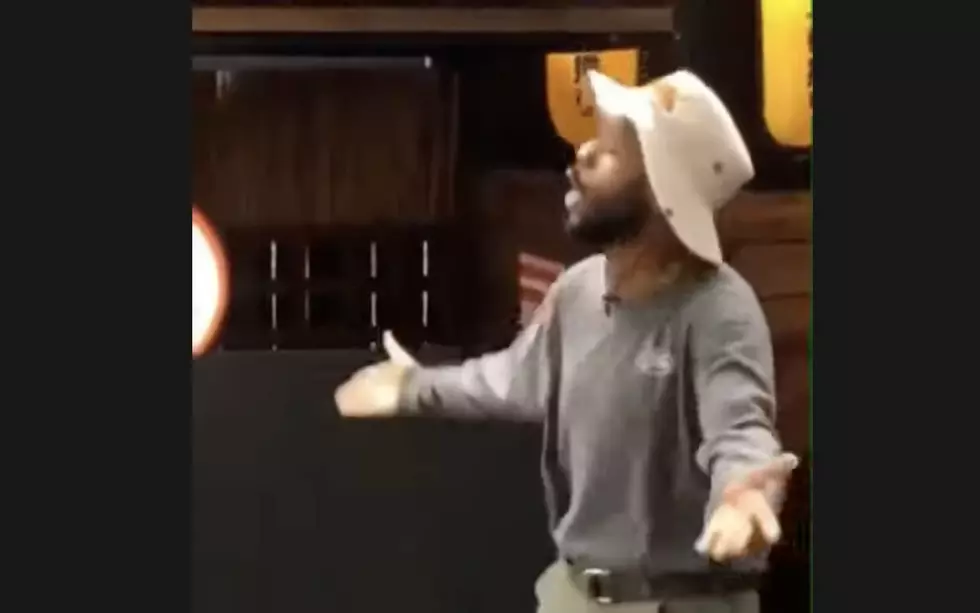 Fat Tony's Epic Mashup of 'Neon Moon' into 'Blow The Whistle' is the Best Mix of Both Worlds
YouTube, Fat Tony
If you've ever heard the phrase "opposites attract," then allow me to present it to you in audio form.
Back in 2019, a mashup of Brooks & Dunn's smash hit "Neon Moon" and rapper Too Short's "Blow The Whistle" went viral on social media.
You may or may not remember the video, but in it stood a Houston rapper by the name of Fat Tony—hunched over a single laptop with a long-sleeved t-shirt tucked into his baggy pants while donning a fishing hat.
Tony was DJng a party where the guests weren't quite feeling the vibe—so as legend would have it, he dug into his bag for one of his secret weapons and at that very moment, the "Neon Moon-Blow The Whistle" mashup was born.
From that point on, Tony would play the signature mix in the majority of his DJ sets. Diplo even rocked his mix to thousands at California's popular Stagecoach Festival.
Both records are bangers in their own respective genres but years later Fat Tony's mashup is still hot.
As a DJ, there are certain instrumentals that are in the canon of what we might call the perfect beat, and if we were doing a similar category for mashups or blends, Tony's country into hip hop creation would definitely be top tier.
Back in 2019, he gave somewhat of an explanation on why the mix feels so seamless.
Rap is musically inclusive in a way most other genres are not. A rapper can have elements of punk rock, country or anything under the sun on their album and still be hip-hop.
Just this year Fat Tony announced to his followers that the mix could be added to their playlists.
Drop it in your favorite party mix and watch the crowd do its thing. 100% of the time, it works every time.
The 40 Best Cover Songs by Rock Bands
More From Classic Rock 105.1