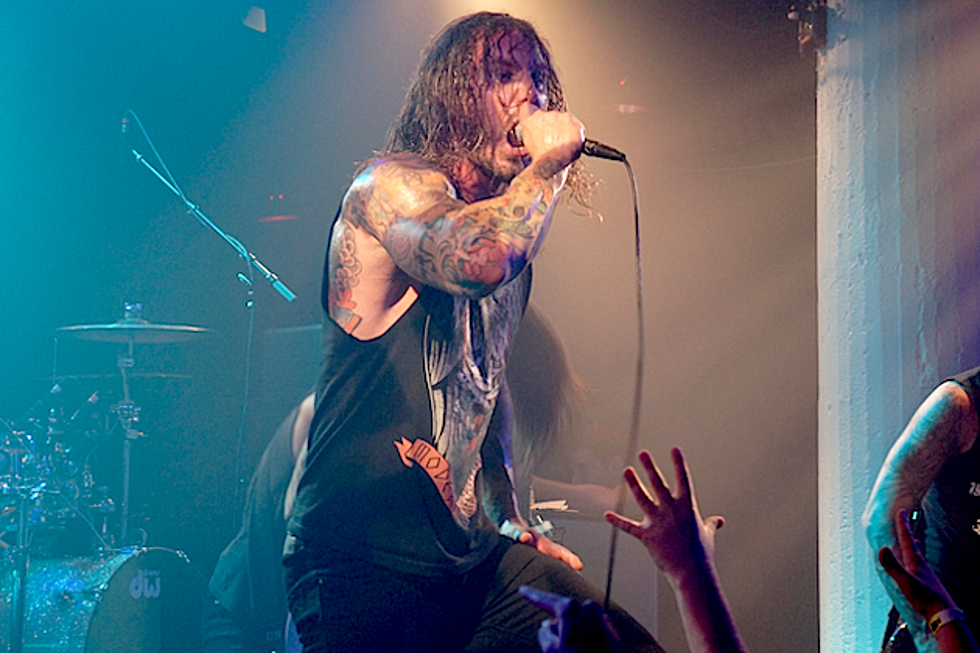 As I Lay Dying's Tim Lambesis Seeking Shorter Prison Sentence
Spencer Kaufman, Loudwire
Back in May, As I Lay Dying vocalist Tim Lambesis was sentenced to six years in prison for attempting to hire a hitman to murder his estranged wife, Meggan. However, according to Radio.com, Lambesis is returning to court on July 18 in an attempt to potentially shorten his time in prison.
It was May 7, 2013 that Lambesis was first taken into custody. The singer had propositioned an undercover cop to kill his wife, leading to one of the most shocking new stories in rock and metal history. The AILD vocalist was placed on house arrest before pleading guilty and subsequently given a six-year prison sentence. It could have been worse for Lambesis, as he could have received up to a nine-year sentence for his actions.
In the latest development, Tim Lambesis is trying to get his time spent on house arrest credited towards his current sentence. This would knock many months off Lambesis' six years, allowing for an earlier release.
After Tim Lambesis was sentenced for his crime, the musician was allowed to apologize to Meggan in person for the first time. "I do feel deep remorse," said Lambesis. "I want to thank you. For her prayers, which proves you still have the heart that you do." Tim was unable to apologize to Meggan earlier on due to a restraining order.
Stay tuned to Loudwire for coverage of Tim Lambesis' July 18 hearing.
More From Classic Rock 105.1