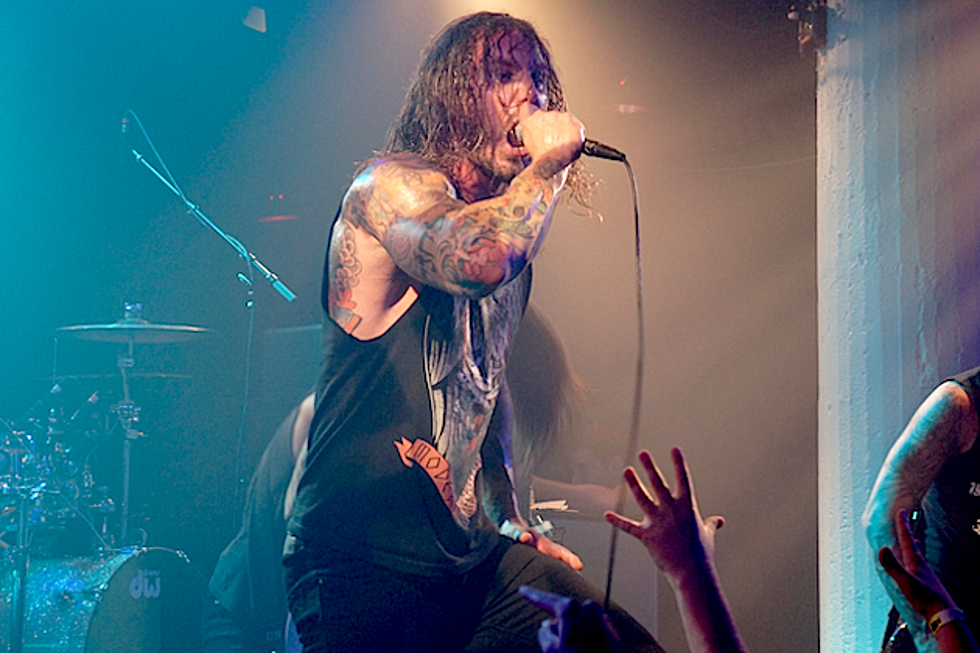 Tentative Trial Date Set Set for As I Lay Dying's Tim Lambesis in Murder-for-Hire Case
Spencer Kaufman, Loudwire
As I Lay Dying frontman Tim Lambesis made a brief appearance in a Vista, Calif., courtroom Wednesday (Nov. 13) where he learned that a tentative trial date has been set for March 2014 on charges that he plotted to have his estranged wife murdered.
According to Lambgoat, the singer reportedly entered the courtroom for approximately a minute where he reaffirmed his earlier "not guilty" plea to the felony solicitation of murder charge. While there, a Jan. 15 date was set for a readiness conference where the defense and prosecutor will see if they are able to resolve the case before it goes to trial.
Should the two sides not meet an agreement (essentially a plea bargain), the trial will proceed as scheduled. A tentative March 11 date was mentioned as a possibility for the start of the trial, though nothing is set in stone as of yet.
Lambesis was taken into custody on May 7 after allegedly soliciting an undercover police officer to murder his estranged wife. Approximately three weeks later, Lambesis was freed from jail on $2 million bail (of which he actually had to pay $160,000) and he was ordered to house arrest ever since.
The singer's legal team has argued that steroids had an effect on the singer's judgment and that there may have been some impropriety on the behalf of the police in the arrest.
More From Classic Rock 105.1