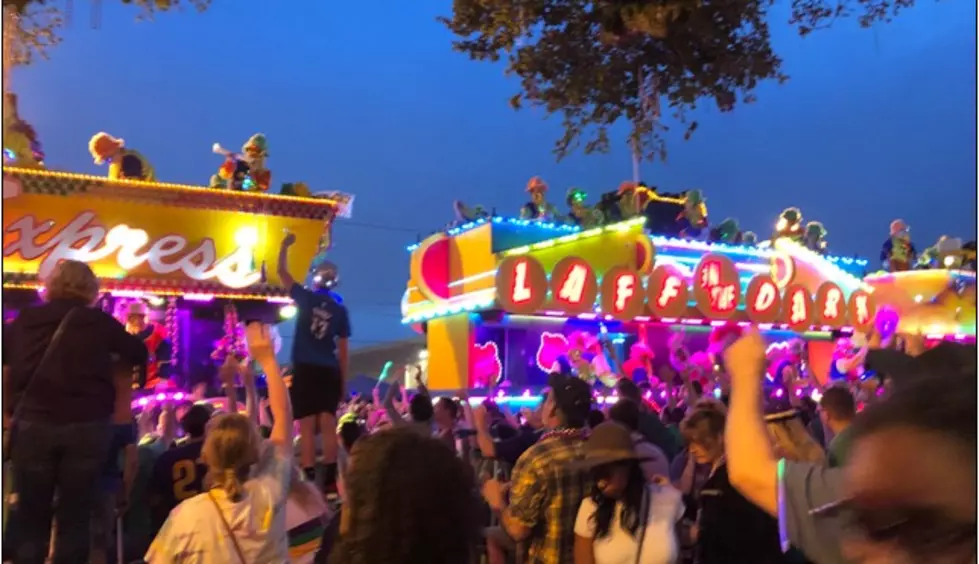 Woman Wants Help Finding Guy Who Threw Her Fried Chicken in Youngsville Parade [Photo]
Staff Photo
A Breaux Bridge woman who rode in the Youngsville Mardi Gras parade is asking for your help finding the guy who kindly who threw her a whole fried chicken thigh this past Saturday.
Tori Hebert posted her plea along with a picture to her Facebook page showing her enjoying the delicious chicken thigh.
Hebert says "SOS! Help me find the guy that threw a whole fried chicken thigh to me while I was on a float for the Youngsville parade #missedconnection"
Can you help her find this gentleman? Are YOU the guy who threw her the chicken?
More From Classic Rock 105.1