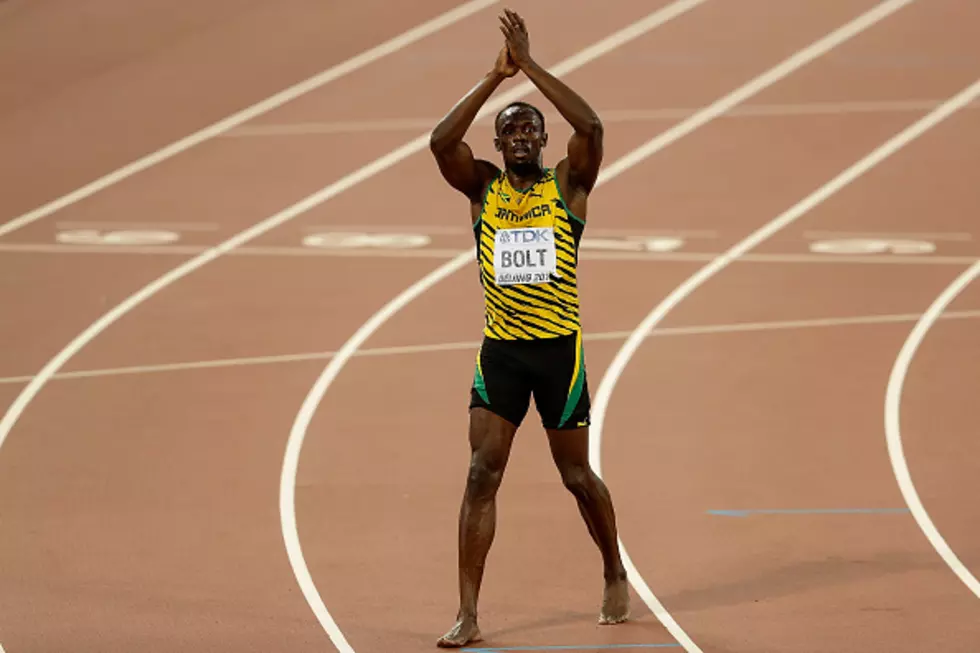 Usain Bolt Taken Down By Guy On Segway [Video]
Courtesy of Lintao Zhang / Getty
The fastest man alive, Jamaica's Usain Bolt, was finally stopped...by a frickin Segway!
Bolt had just won Gold at the World Athletics Championships in the 200-meter sprint. While walking on the track barefoot, a Segway riding cameraman ran into the rail-cam, and bounced back directly into Bolt sending them both to the ground.
Bolt bounced right back up with a smile, but after a few steps started to rub his lower calf.
He did an interview after it happened, and said that he was a little scratched up, but he hopes he won't feel it after it gets some attention.
The match-up between Bolt and American Justin Gatlin at the World Athletics Championships has been highly talked about in the track world. Bolt beat Gatlin in the 200-meter sprint with a time of 19.55 seconds (his fastest of the year) to Gatlin's 19.74. Their 100-meter race was much closer as Bolt beat Gatlin by only 0.01 second!
More From Classic Rock 105.1