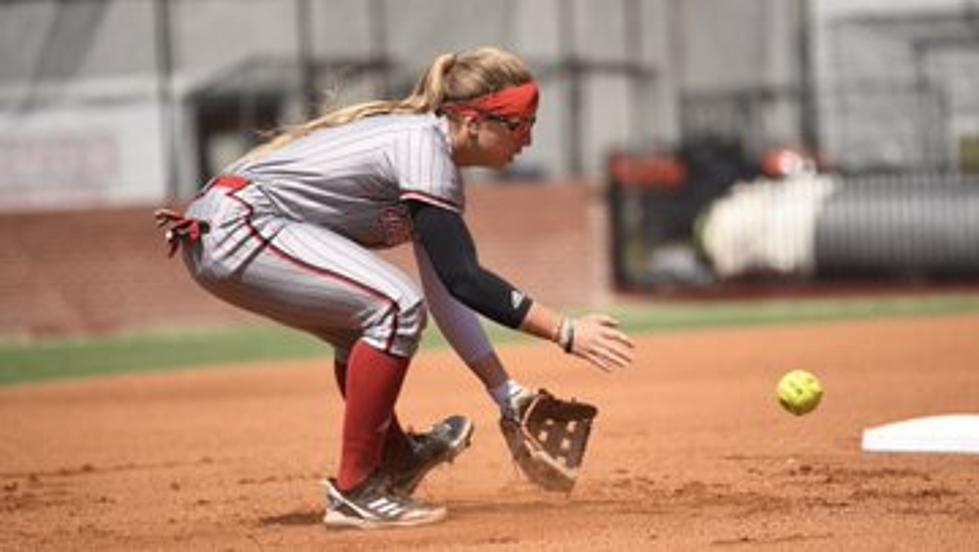 UL Softball Wins Game 1 In The Weekend Series Against South Alabama
Photo Credit: Twitter/UL Softball
After coming off of a great performance last weekend against Troy, the UL Softball team was headed to Alabama. UL started their weekend series against South Alabama. The Cajuns beat the Jaguars 10-7 to start the weekend.
This game was a barn burner. The Cajuns started off red hot scoring 3 runs in the 1st inning and South Alabama responded with 3 runs of their own. The Cajuns then score in the 3rd and guess who responded. None other than the Jaguars who took the lead. The Cajuns then got a necessary stop and scored 2 more runs to take the lead. But that wasn't the end of the Jaguars. The Jags cut the score to 7-6 in the 6th before the Cajuns ended the inning. The Cajuns then came out in the 7th and scored 3 insurance runs to take control of the game. The Jaguars came in the 7th and tried to make it close but only scored 1 run before the Cajuns ended the game.
The bats were rolling once again today. The Cajuns scored 10 runs on 8 hits. Alexa Langeliers was on fire Thursday night. She hit a home run and a triple while batting in 3 runners. She was incredible like the Hulk. Stormy Kotzelnick hit 2 RBIs while Kramer Eschete also hit 2 RBIs. And finally, Melissa Mayeux and Karly Heath both added 1 RBI.
The Cajuns used 3 different pitchers this game. Sam Landry started out the game and gave up 3 runs on 3 hits. Then Megan Schorman came in and saved the game. Schorman gave 3 hits and 3 runs but threw 11 strikeouts. And the all-star Kandra Lamb came in the game to finish off the Jags. She gave up too many walks before the team put Shutdown Sam back in the game who saved it for the Cajuns. Sam redeemed herself and won the Cajuns the game.
The Cajuns take to the diamond again tomorrow against South Alabama at 6:00 pm.
Comfort Foods Down South
More From Classic Rock 105.1