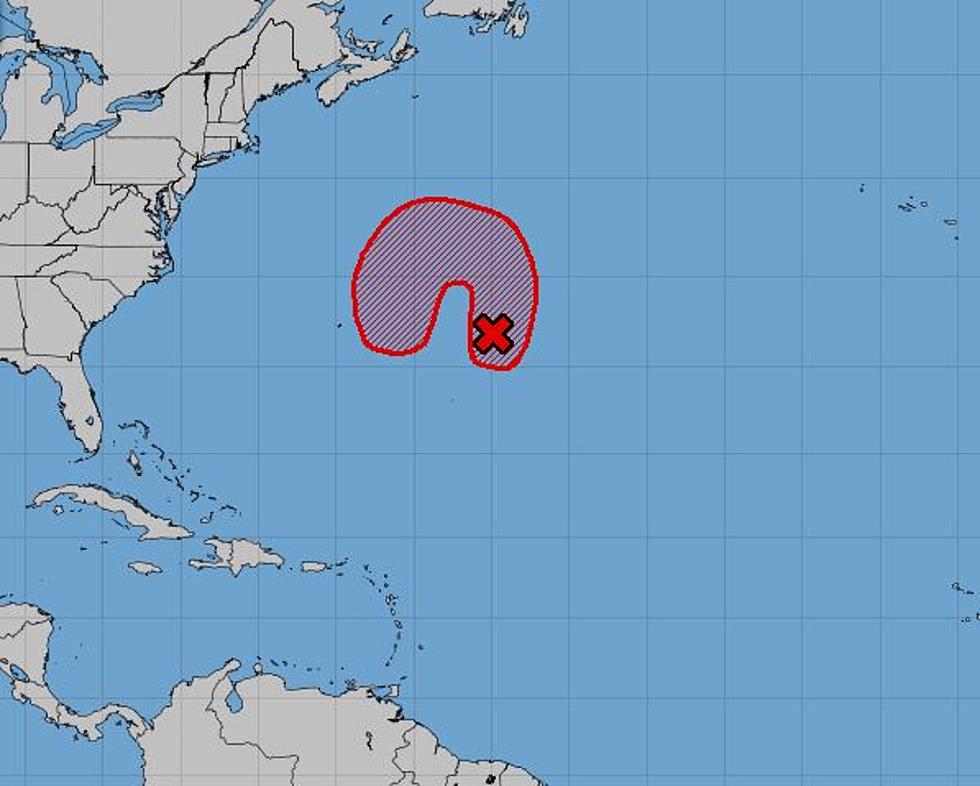 Tropical Season Begins Ahead of Schedule, Again
nhc.noaa.gov
Earlier this year the National Hurricane Center advised the nation that while the official start to the Atlantic Hurricane Season would still be recognized as June 1st, they would start keeping tabs on the tropics a few weeks sooner than that date.
The reason?
The past few tropical seasons have seen storms develop before the June 1st official season start. Apparently, Hurricane Season 2021 is no exception. Hurricane forecasters are monitoring an area of disturbed weather several hundred miles east of Bermuda this morning.
Forecasters with the NHC are giving this system an 80% probability of becoming a tropical cyclone. Should the system strengthen as forecast and earn a name it would be called Ana.
Tropical model guidance suggests that the system will stay well out to sea for the next several days. In fact, I have seen nothing in the model guidance that suggests that this entity won't be anything more than a threat to shipping lanes in the Atlantic Ocean.
Of course, with all tropical systems, there will be an elongated period of wait and see. We are just hoping that we won't have too many more of these systems to monitor over the course of the 2021 Hurricane Season.
Forecasters are already suggesting that this year will be busy in the tropics but hopefully not as busy as Hurricane Season 2020. That season, which started with a storm developing before the actual start of the season, produced a record number of named storms and a record number of landfalling storms for Louisiana.
Lord knows we don't want to go through that again but we'll be ready if we need to be. And if you need some suggestions.
Hurricane Game Plan, How We Get Ready at My House
More From Classic Rock 105.1