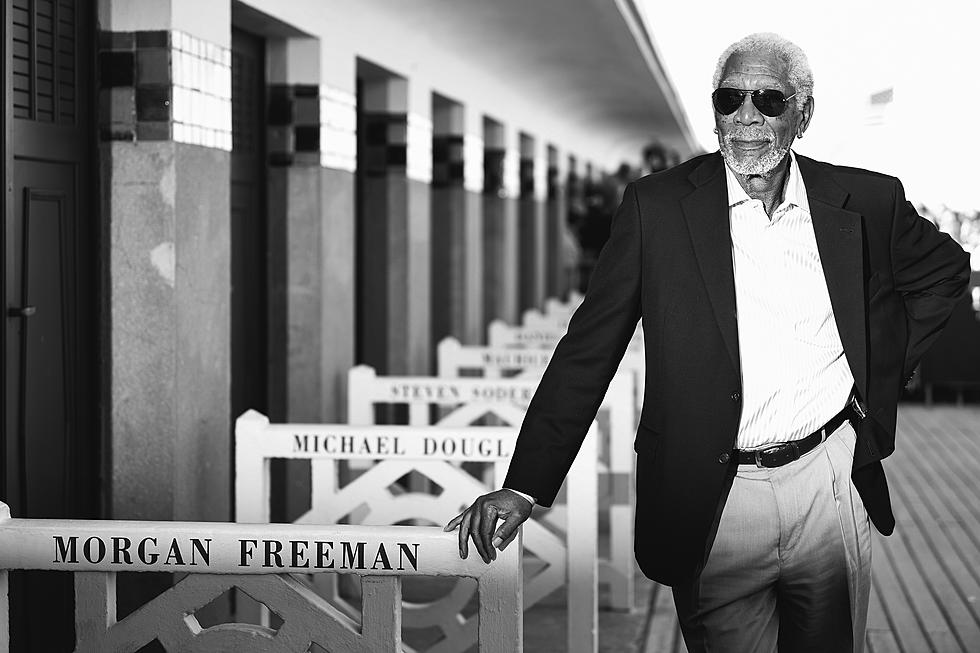 Locals Share 15 Crucial Pieces of Advice for Morgan Freeman During His Stay in Lafayette
Photo by Pascal Le Segretain, Getty Images
Morgan Freeman and his cast and crew have officially descended upon Lafayette and the locals are already sharing a few pro tips.
Freeman and his team will be filming '57 Seconds' here in the Lafayette area and some folks have already been graced with the legendary actor's presence.
We're excited to have Freeman in the city as his decision to film here is expected to bring around $8.5 million to the area, but if he's doing that for us, the least we can do is help him out while he's here.
I made a post on Facebook asking people what suggestions or crucial pieces of advice they would share with the "Shawshank Redemption" actor, and we ended up getting some VERY solid feedback.
As the advice continues to roll in, let's look at 15 of the best suggestions that will have him feeling right at home in Lafayette.
Sip slow
Our drinks are stronger than what you're probably used to. Be especially aware of the margaritas at LaFonda.
Watch out for our women
This isn't necessarily a bad thing, but many men have visited Lafayette and left with more than they came with. Our ladies are sweet, kind-hearted, and love to have a good time. Perhaps there's something in the water. Don't say we didn't warn you.
You gotta try the crawfish
Whatever you've had before isn't what's here. This is the real stuff–and we aren't shy with the seasoning. But just like the drinks, go slow.
Don't go looking for the Popeyes buffet
It's a COVID causality that we still haven't fully accepted, but if you're looking for the last standing Popeyes buffet in the world, the only thing left are the memories.
Eat anything you want, but eat local
You've been all over the world, but this may be your first time here. We've got food you've never had before—and if you've had it, trust me when I say we've prepared it in a way that you've never tasted before.
Indulge in our special meats
Great restaurants are abundant, but you're gonna wanna hit up a specialty meat shop. Stuffed chickens. cracklins. Chili dogs. Boudin. Get a little bit of everything. Chances are, whatever you love can be shipped.
Beware of Pinhook (and probably Ambassador, too)
Stay out of the left lane until the last second and try to avoid it altogether after 5 pm. Don't be surprised if things are down to just one lane. We don't know why it's down to just one lane. It just is.
Try to get invited to dinner at someone's crib
If you want good cajun food, there are plenty of amazing local restaurants. If you want REAL Cajun food or cooking that has that local love that you can taste, you gotta eat at somebody's mama's house. I'd be surprised if you haven't already gotten an invite.
Get a plate lunch
If you don't get that invite, the next best thing is going to be a plate lunch. Try Laura's 2, Racheal's, Veronica's, Pat's, Noah's, Dwight's, Creole Lunch House, or maybe even the closest gas station. I'm not even kidding. PRO-TIP: If they serve plate lunches and the restaurant is someone's first name, you can't go wrong.
Enjoy our art, or just be our art
Take a stroll Downtown. Find as many murals as you can. Ask someone to take you to the "spinning bread" near Evangeline Maid. Hit up the current exhibit at the AcA. Ask about the gators on campus at UL. But if you do one thing, go take a picture as the "Y" in our LAFAYETTE sign. It will probably be the one we use on every piece of tourism marketing for eternity.
That's not a rollercoaster, it's the thruway
If you find yourself in an up-and-down feeling ride that will seem like you're airborne at times, don't sweat it. It's just the Evangeline Thruway. But we're working on it. (Maybe?)
Learn how to use a roundabout
Depending on where you guys are shooting, you're gonna run into them inside and outside of the city limits. We're not suggesting that you don't know how to use them, it's just that we're still getting used to them, so just be extra careful as we are all a work in progress.
Get a drive-thru daiquiri
After those long days on set, you may just want to sip and chill. We've got just the flavor for you. And the plus side is that you never have to leave your car, so no hassles or photo ops. Drive through a car wash while you're at it. There's plenty!
Don't mind us if we want to take your picture
So, speaking on the "hassle" that I just mentioned—give us a little grace if we seem star-struck. You're Morgan Freeman. THE Morgan Freeman aka "the voice of God," and we're ecstatic that you're here. This doesn't happen often. And we're both honored and excited to have you as our guest. Let us know if you need anything. Seriously.
Check out the Breakfast Jam
Why treat your cast and crew with breakfast when you can treat them to the Breakfast Jam. Friday mornings. 7 am. Listen to Hot 107.9 on any radio or tap in via our HOT 107.9 app.
OK. That's that. Enjoy your time here and good luck with your movie. And the thruway.
For more fun suggestions, check the comments on the original post below.
LOOK: The Most Famous Actor Born Every Year
More From Classic Rock 105.1