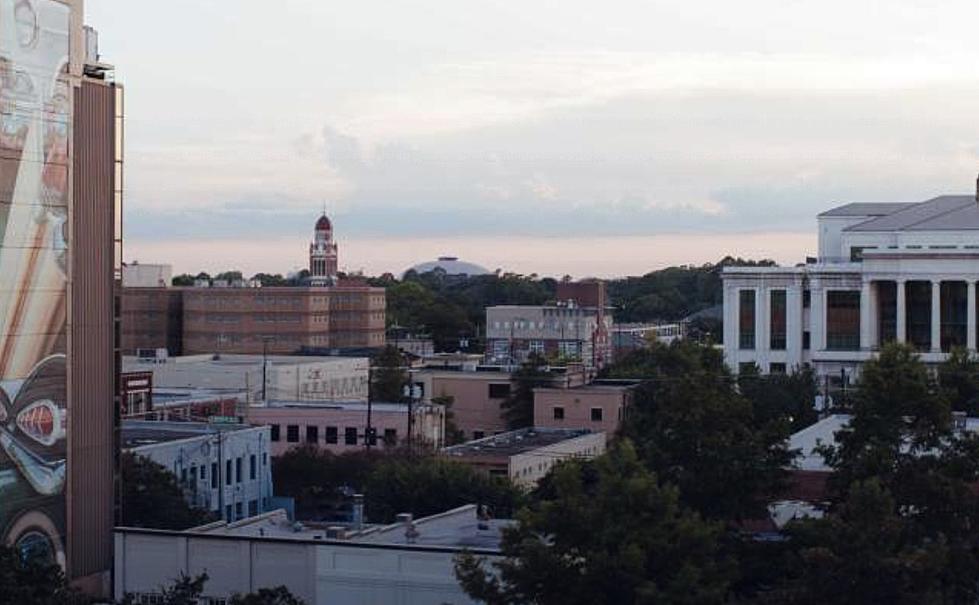 14 Things Every Hurricane Ida Evacuee Needs to Know About Lafayette
Lafayette Travel
Hurricane Ida has absolutely devastated some parts of southeastern Louisiana, causing some local residents to seek shelter in our area until their region can at least offer them the basic necessities.
You've probably already noticed the uptick in traffic, and chances are you may be hosting someone affected by the storm in your own home. I've personally been tagged by dozens of people in the comment section of their friends who are asking about everything from places to eat to fun things to do in the Lafayette area.
To everyone who is hanging out in Lafayette for the first time (or the first time in a LONG time), this is a very fun and informative way to get caught up to speed with a few basic tips to help you move about the area with ease.
Popeyes Buffet isn't open right now… or ever again (maybe)
Look, we know that having the only remaining Popeyes Fried Chicken Buffet in the world sets the bar pretty high, and for our out-of-town neighbors to the east who already love them some chicken from Popeyes, unfortunately, the all-you-can-eat buffet is still closed due to COVID. As matter of fact, I'm not even sure if the lobby is open for dine-in since the most recent surge affected our area. The last time we spoke to management, they were uncertain if the new owners would even bring back the buffet although one worker did tell me he "could see them bringing it back."
Don't be dizzied by our roundabouts
It's no secret that the Lafayette area has no shortage of roundabouts, so anyone unfamiliar with them should definitely study up on them if they're gonna be hanging out for the next few weeks (or months). Just think of them as a bunch of smaller Lee Circles.
Don't speed through Maurice, and try to avoid left turns on Johnston Street
Traffic is crazy enough as it is, and with the influx of people who are either passing through the Lafayette area as they are coming or going from areas impacted by Hurricane Ida, things will be a little thicker than normal when it comes to your commute. For those who aren't too familiar with the roads in Acadiana, be careful with the heavy foot through Maurice, roads like Camellia Blvd., and while you're at it, avoid left turns on Johnston Street.
Downtown is where the party's at
For those looking to let loose, have a drink, grab a bite, or just get their minds off of whatever may stressing them out… Downtown Lafayette has a lot to offer, day or night. Whether you wanna take a stroll, grab a coffee or some ice cream—or maybe hit the bar for some pre-game/late-night drinks and dancing, just hit Jefferson and live it up. Pro-tip: Check out the shopping at spots like Genterie, Lagniappe Records, and Beausoleil Books or enjoy arts and culture through spots like the Acadiana Center for the Arts, the Lafayette Science Museum, and the numerous restaurants that feature delicious local cuisine.
It's pronounced "Mesh's"
By now, someone has probably shoved a donut in your face to go with your cup of coffee. Chances are, it's from Meche's (or one of the numerous renamed donut shops sparked from the famous recipe). You will be tempted to call it MeeShee's or some other name, but know that it's called Meche's like "mesh" backpacks and shorts and save us a few donut holes.
We love LSU, too… but this is Cajun Country
While we live in a world where people feel like it has to be "one or the other," I'm here to let you know that you're more than capable of rooting for more than one team to win. LSU's fanbase speaks for itself, but whether you're hanging out for the next few days or the next few weeks, use this opportunity to see what Cajun Nation is all about. The Ragin' Cajun red that you've probably seen all around town looks really good on you. Especially with those shoes and that one pair of jeans that you love wearing. Say it with me: "Cajuns, Allons!"
No, Legend's is not a franchise, but stop by anyway
I know you've noticed one on just about every corner. It's not a chain or a franchise, and they've got a pretty good margarita. Oh, and try the burger too. Actually, make it a wrap. Great place to catch a Saints game too—since they're kinda having to figure things out while their city recovers too.
Don't be surprised if strangers try to feed you
Look, you should know that people here in Lafayette are no different than the people in NOLA, the River Parishes, BR, and any other part of Louisiana that was affected by Hurricane Ida. We take care of each other and we often show our love with food. That goes for strangers too. Hell, sometimes we treat strangers than we treat our own family. It's just what we do. Now, eat.
You're probably going to find new cousins
So, the same way we like to feed strangers—we also like to ask them questions until we figure out how we are related to them. What's your name? Are you related to the (Cajun last name)'s from (insert geographical region or town>). Oh, then you probably know (person) who used to live by (random landmark) in (insert another town). She used to go to church with my (insert family member). That's my cousin. We're related.
Make sure you see it all
One of my closest friends used to date a girl who visited Lafayette for work. She was working on the set of a movie that was filming on location here. After being here for a week, she told him that Lafayette was way nicer than she expected and even brought up moving from New Orleans. She described the "city," and soon he realized she never left River Ranch. So many people visit cities and never see all the unique parts that make every city amazingly whole. From downtown to River Ranch, to the Oil Center, to new developments out toward Scott, Carencro, and Broussard-Youngsville area. From the Southside to the Northside and everywhere in between, Lafayette has so much to offer. So, go deep!
We really like to ride clean
If you're wondering why we have so many car washes, just mind your business. I honestly don't have any answers as to why we have so many car washes per capita, but as a friend once told me "if we didn't need them, they wouldn't always be packed." She had a point. Maybe we just really like to ride clean.
You can't go wrong with boudin
I'm not sure how long you're here, or what type of diet you're on, but you're pretty much in the Mecca of fire boudin. Whether it's Billy's, Best Stop, Kartchner's, or one of the mom & pop specialty meat stores, you really can't go wrong. You might find gold in a gas station. It do be like that sometimes.
Yes, the local food really is that good
Every friend who visits Lafayette is always amazed that "everything just tastes good." I'm fully aware that there is good food everywhere. But we don't miss. From our BBQ to our plate lunches, to food that you can eat with your hands—our local spots are unmatched. Check out EatLafayette.com if you're looking for ideas on breakfast, lunch, dinner, or just a quick snack. Super bon.
Our accents may sound different, but they're really all the same
OK man, if you're from any affected region of southeastern Louisiana then this won't THAT hard to grasp. Lafayette and all surrounding areas have their own unique accents and some are harder to understand than others. I think they call that "thick." But, while Cajun accents in Breaux Bridge may differ from the Cajun accents in New Iberia, the same warm personalities and neighborly love exist in all of us.
Whether you're here for a good time, or a long time; make yourself at home, get as comfortable as you can be at the moment, and let us know if you need anything.
LOOK: The most expensive weather and climate disasters in recent decades
Stacker
ranked the most expensive climate disasters by the billions since 1980 by the total cost of all damages, adjusted for inflation, based on
2021 data from the National Oceanic and Atmospheric Administration (NOAA)
. The list starts with Hurricane Sally, which caused $7.3 billion in damages in 2020, and ends with a devastating 2005 hurricane that caused $170 billion in damage and killed at least 1,833 people. Keep reading to discover the 50 of the most expensive climate disasters in recent decades in the U.S.
More From Classic Rock 105.1