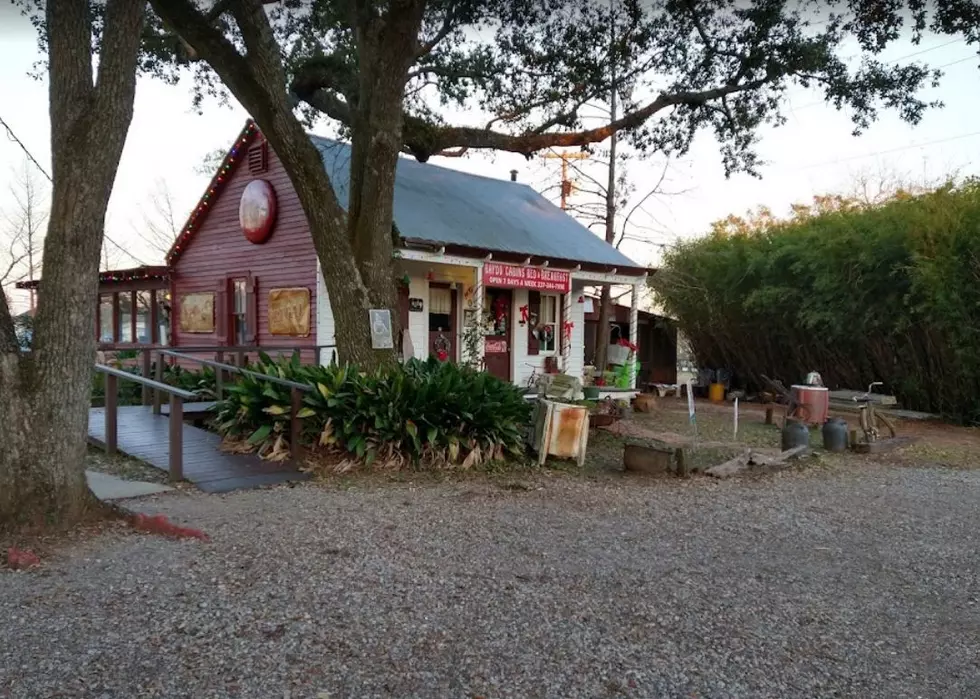 The Perfect Getaway Spot is Located in Breaux Bridge
Google Maps
If you are looking for a spot that is close to home but will provide you with a tranquil and serene environment then these cabins are the perfect spot for your next getaway.
Bayou Cabins is located in the heart of Cajun country and will provide you with all the beauty that this area has to offer.
These cabins provide a full-service bed-and-breakfast resort that has the most charming cabins you have ever seen.
There are 14 cabins that are located along the Bayou Teche that visitors can rent.
The cabins and the whole property have a unique and one-of-a-kind feeling to them that creates a must-visit location.
The Perfect Getaway Spot is Located in Breaux Bridge
In the heart of Cajun country, there is a perfect spot for a scenic getaway at Bayou Cabins. Bayou Cabins is located at 100 W Mills Ave, Breaux Bridge, LA 70517.
10 Smallest Towns in Louisiana
Seven Crazy Louisiana Town Names Explained
More From Classic Rock 105.1