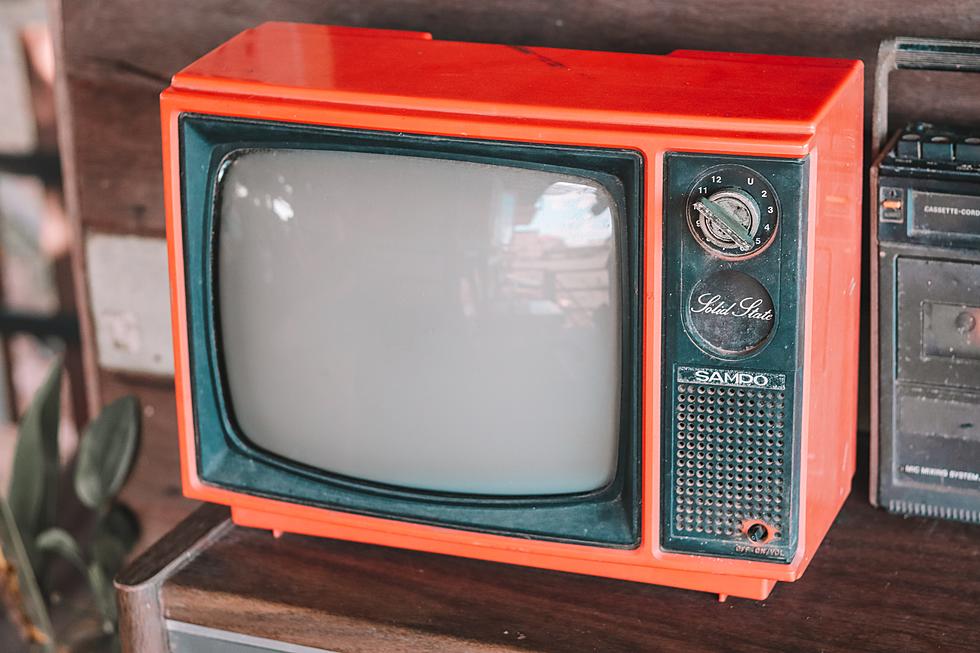 The 12 Television Programs You Had to Watch in The 90s [VIDEO]
dave-weatherall-unsplash
I always enjoy looking back on things and I recently got into a conversation with a friend about things we once watched on television.
We know that people don't watch television these days as we did in the 90s, and perhaps that is why we were so invested in television programs back then.
So, we dove into a "rabbit hole" of old television programs we could not wait to see or watch, and here are just a few.
What's strange is I can even recall where I was when I tuned into many of these programs. So, let's take a trip down memory lane.
Enjoy.
1

Everyone grew up in the 90s watching COPS on Saturday evenings. So often I'd watching hoping to see a local police department, and then I remember the day seeing Lafayette P.D. on the show. Many of us watched it and we knew all of the lyrics to the show's theme song, "Bad Boys."

 

2

If you grew up in the 90s you most certainly watched WWF programming. You probably watched their show on Saturday afternoons and when we were lucky, WWF would produce a show for Saturday night on NBC. Superstars like Hulk Hogan, Andre The Giant, Rowdy Poper, and King Kong Bundy were household names and certainly mainstream characters. I still remember the red, white, and blue ropes.

3

Just as things started to slow down at home in the 90s, you'd hear the clock ticking on television and you knew what was about to come on, 60 Minutes. Even as a kid I was dialed into CBS' show that looked deep into stories that mattered or stories that you were interested in. I was always so impressed by the reporting on this program and I can vividly recall watching this show while thinking, back to school tomorrow. I sure do miss these days.

4

Seinfeld had one heck of a run. The series aired on NBC and it was on television for nine seasons. Its theme song was so common that kids would mock it a school. Seinfeld is widely regarded as one of the greatest and most influential sitcoms of all time. Its run ended in 1998, but the reruns will live on forever, in my opinion, this was ahead of its time.

5

E.R.was a medical drama that debuted in the mid-90s on NBC. America fell in love with the characters and really for the first time, we all saw what really went on in hospitals. I wonder how many teens in the 90s were influenced by this show to get into the medical field, yes, it was that popular. The show is the second longest-running primetime medical drama in U.S. television history.

6

Monday nights were so special in the 90s. Monday Night Football owned television when it came on. I remember talking about the games to be aired while at school and I could not wait to stay up late to catch the games. When we'd get home on Mondays, we planned around MNF and we didn't dare miss the show's introduction on ABC.

7

The American Gladiators would air right before WWF programming in the 90s. The competitors, like many WWF Superstars in the 90s, became mainstream names. As a kid in the 90s, I was always invested in those shooting the balls at other competitors and would often wonder what it felt like to be taken down by these massive gladiators.

8

Tim Allen and the cast of Home Improvement hit a grand slam in the 90s with this series. The series aired over 200 episodes and came to an end in the late 90s. Still, it was must-see TV. ABC scored and scored big with this series.

9

Who didn't watch 90210? This upscale television series followed the lives of rich teens in the 90s and everyone wanted to be one of the characters from this show. I recall having friends in elementary school dress like some of those on the show. If I recall, this series came on at home right when we returned from home from school. The producers had a cast filled with stars and they most certainly appealed to many walks of life through the drama on the show. Every teen could relate to what was happening on this show.

10

The Price is Right is the 90s. Many of us grew up watching this daytime show from our grandparent's house while our parents were at work. I knew exactly what time it aired, 10 am, and there was no missing this game show. Bob Barker was a TV legend and the games played on this show are still talked about. While the show debuted way before the 90s, it was still a staple on local TV in the 90s.

11

Who didn't watch MTV's TRL after school in the late 90s? Sure, the show had a great run well into the 2000s, but when this show debuted in 1998, everyone at school was talking about it. With hip music videos and in-studio guests, every teenager in America wanted to visit TRL. This show was the soundtrack to many living rooms in the 90s and 2000s. And let's be real here, we all miss it.

12

Martin had one heck of a run in the 90s. The show debuted on FOX in 1992 and lasted for five seasons. It was the show that introduced us to Martin Lawerence. Martin was one of the network's highest-rated shows during the sitcom's run. I think we all knew someone in the 90s that reminded us of the cast on this show, it was that relatable.
More From Classic Rock 105.1