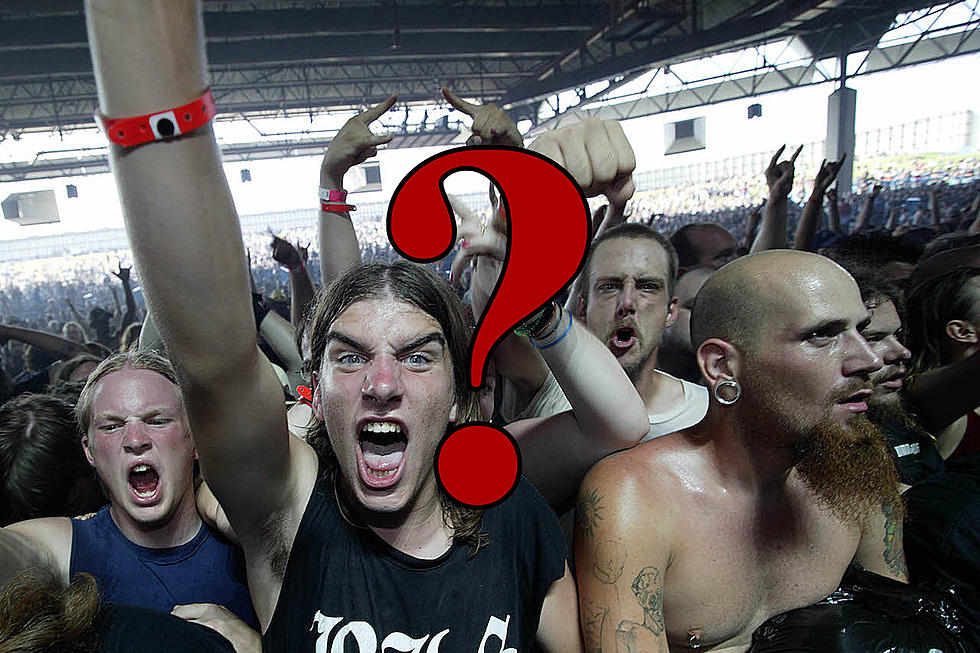 StubHub Reveals the Most In-Demand Metal Artist to See Live This Summer
Mick Hutson/Redferns
Concerts take place all year long, but summer is undoubtedly the best season for live music. StubHub has shared their 2023 Summer Preview, which reveals which metal artist is the most in-demand to see live in concert this summer.
This should come as no surprise, but it's Metallica, whose latest studio album 72 Seasons just came out in mid-April. It's not only the album that's made them such a desirable act to see live this year though — they're currently on what they've dubbed their "No Repeat Weekend" tour, where they perform two separate shows in each city, and don't play any songs twice throughout the weekend. Therefore, fans are getting two completely different setlists, making it more appealing to purchase tickets for two nights instead of one.
StubHub's data shows that of all genres, Metallica ranked No. 8 out of the Top 10 most in-demand artists to see this summer. Taylor Swift came in at No. 1, followed by Beyonce, Morgan Wallen, Bruce Springsteen, Coldplay, George Strait and Pink. Ed Sheeran and The Weeknd ranked No. 9 and 10 after Metallica, so they're the only metal artist in the Top 10. The data was based on cumulative global tickets sales on StubHub North America and viagogo for concerts taking place from May 29 through Sept. 4.
READ MORE: Doctor Says Listening to Heavy Metal Lessens Stress, Promotes Thinking
Furthermore, the results of StubHub's study show that rock bands made up the entire Top 10 Group Acts category by the number of tickets sold. Coldplay and Dead & Company came in at No. 1 and 2, and Metallica were just behind at No. 3. Depeche Mode, Blink-182, Matchbox Twenty, Nickelback, Guns N' Roses, Dave Matthews Band and Arctic Monkeys made up the remainder of the list.
If you're one of the many Metallica fans looking to see the band play this summer, rest assured you'll have plenty of opportunities. Their next shows are set for June 16 and 18 in Gothenburg, Sweden. Their North American trek will kick off in early August. See the band's full itinerary and get tickets here.
2023 Rock + Metal Music Festival Guide
See what big rock and metal festivals are coming up in 2023!
More From Classic Rock 105.1