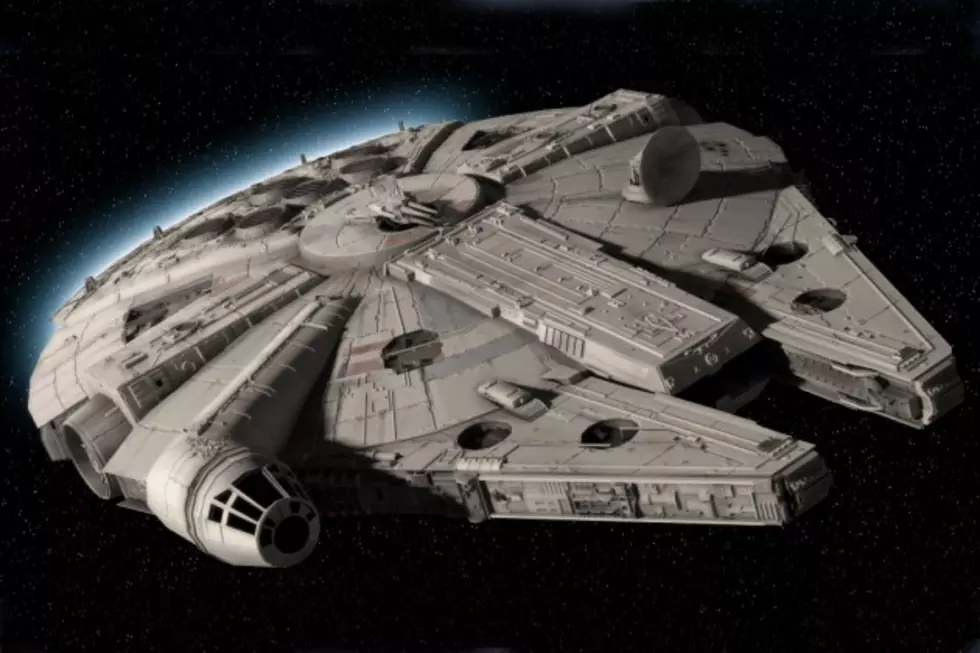 Report: 'Star Wars: Episode 7' Trailer Attached To 'The Hobbit: The Battle Of The Five Armies'
Lucasfilm
Yes, it's easy to decry the permeation of film marketing and our obsession with trailers and posters and previews, but let's just be honest with ourselves here: The 'Star Wars: The Force Awakens' trailer is going to an event that rivals the release of most movies. Think back to the good 'ol days of 1998 ("A long time ago, in a galaxy far, far away...") and remember how fans would buy tickets to 'A Bug's Life' and 'The Siege' just to watch the teaser trailer for 'Star Wars: Episode I.' If you're one of those people and want to replicate that experience, you'd better pre-order your ticket for 'The Hobbit: The Battle of the Five Armies' pretty soon.
UPDATE: Slashfilm is reporting that while the 'Star Wars: The Force Awakens' trailer will be attached to 'The Hobbit' in theaters, that won't be it's official premiere. According to their sources, Disney and Lucasfilm have much "bigger plans" for the debut. The original article continues below.
That's right: Star Wars 7 News is reporting that the much-anticipated teaser will debut in front of Peter Jackson's final Middle-Earth adventure. It's a decision that makes perfect sense, really. The vast majority of people who are excited for a new 'Star Wars' trailer will already be seeing the third 'Hobbit' movie, so why not put it there? It's the best way to get it in front of as many eyes as possible before it inevitably ends up on YouTube in a crystal clear format that you can watch naked in bed without having to spend three hours watching dwarves throwing plates at CGI orcs.
The rumor comes from two sources, one seemingly reliable and other not-so-much. Let's start with the latter. One of the site's readers says that he spoke with a local theater manager, who claimed that the trailer will definitely be attached to 'The Hobbit.' That's dubious, to say the very least. However, the more solid word comes from 'Star Wars: The Force Awakens' first assistant director Tommy Gormley, who recently received a special BAFTA award for "outstanding contribution to craft." When asked about the trailer, he replied "You might want to go see 'The Hobbit.'" The tweet where this exchange was recounted has since been deleted, which only adds validity to this whole thing.
We've already heard whispers of what the trailer will entail and from the sound of things, it's literally a teaser. No story beats, few effects shots, and a concentration of quick character reveals above anything else. In other words, keep you expectations in check or risk being underwhelmed. Still, you're probably a nerd who feels obligated to go see the final 'Hobbit' movie anyway, so why complain? You're getting new 'Star Wars' and new Middle-Earth material in the same sitting. Whine about that and the geeks of 20 years ago will leap through a time tunnel and slap you stilly.
'The Hobbit: The Battle of the Five Armies' will be released on December 17, almost a year to the day before 'Star Wars: The Force Awakens.'
More From Classic Rock 105.1