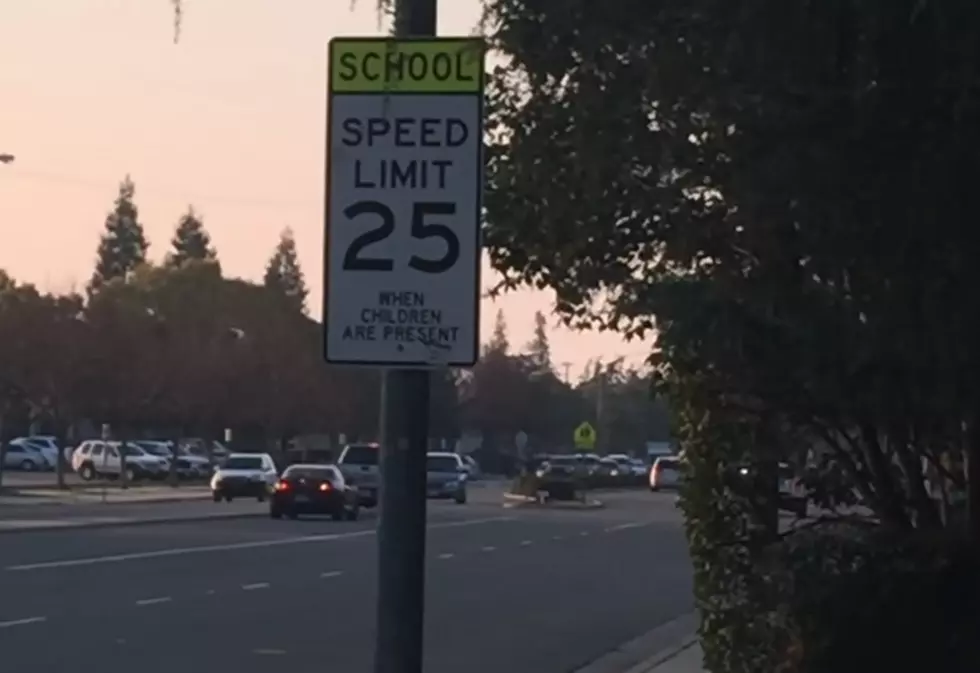 Speeding In A Louisiana School Zone? Here's What It Could Cost
Clovis Police Department via YouTube
By the end of this week, just about all school systems in the state of Louisiana will be back in session. That means extra traffic in and around school zones and that, of course, means lower speed limits during times when children are present.
Here's our gentle reminder of the fiscal cost of not paying attention to your speed while driving in and around our schools. The fine for violating a speed limit within a designated school zone actually varies from parish to parish. So what might be a smaller fine in one community could be a whopping fine in another.
In Lafayette Parish schools zone speeding fines could be as little as $25. Then again, they could also be as large as $300. The amount of the fine is adjusted upwards for every mile per hour over the posted speed you're traveling.
The same holds true for Iberia and St. Martin Parishes. It's a pretty hefty fine, to begin with, and the faster you go the more you'll pay. Ditto for speeders in Acadia and St. Landry Parishes as well. Trust me, those three to five seconds you might save are not worth what these fines will cost.
Oh by the way, if you happen to be on your handheld cellphone or texting while in a school zone you probably won't be able to afford too much for Christmas gifts. The fines for those activities in and around an active school zone can make the speeding fines pale in comparison.
The bottom line, we know you don't mean to speed in a school zone but you've been driving without those laws in effect for several months and your memory might have lapsed. We're just reminding you to slow down, put the phone down, and pay attention to the kids and the crossing guards and let's make it a safe school year for everyone.
More From Classic Rock 105.1