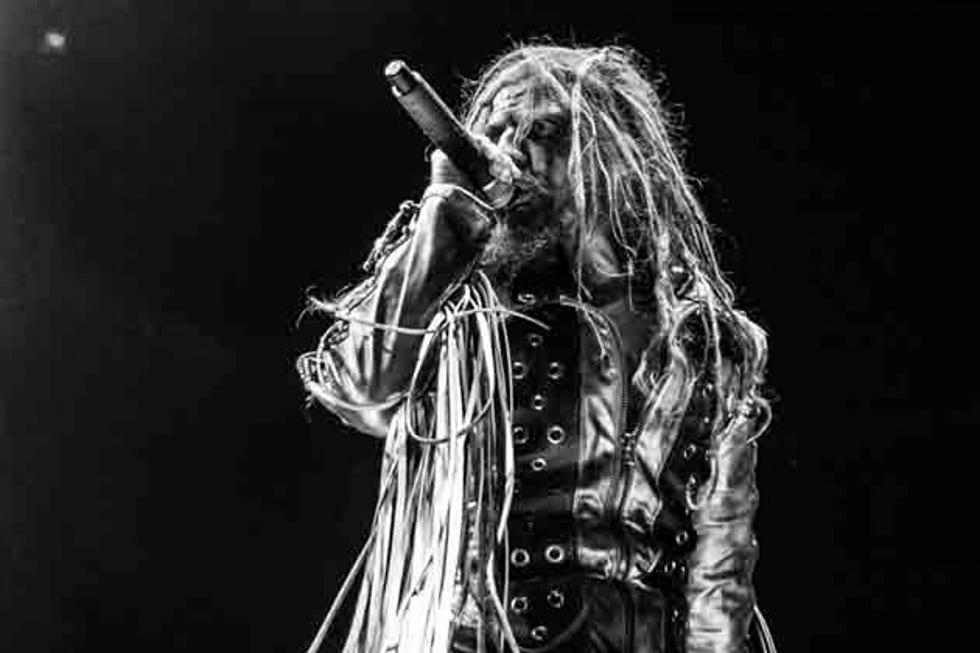 Rob Zombie Auctioning Props From 'Lords of Salem' and 'Halloween 2′
Kathy Flynn, WickedGoddessPhotography.com
Time is running out and Rob Zombie is willing to part with some of his props and items from past films to help fund his current one. Zombie launched a Fanbacked campaign to help offset the costs of making his next horror film 31, and while fundraising has been going well, the campaign deadline is nearing its conclusion and the director is offering up a few more incentives.
Some of the items on the block include Michael Myers' knife from Halloween 2, Laurie Strode's shirt from Halloween 2 and the black pig mask from Lords of Salem. The Myers knife comes straight from Zombie's personal collection and was used in the film. The Strode shirt is sized small and also comes with a prop book used in the film and an autographed copy of Fangoria featuring the film Halloween. And as for the black pig mask, it's the one used during the final scene of Lords of Salem and definitely left an impression on moviegoers. All three items are on the block through 11:59PM on May 10, so get your bids in now. Check here for more info and get a closer look at the Michael Myers knife in the Facebook post below.
In addition to the film props, there's also a number of other incentives for contributors. You could pick up a 31 cast poster featuring The Good Guys (aka Meg Foster, Jeff Daniel Phillips, Sheri Moon Zombie, Kevin Jackson and Lawrence Hilton-Jacobs) that's signed by Rob Zombie, a 31 crew hat, an "Evil Is My Religion" mug from the film, a Popcorn Hell t-shirt, a 31 hoodie, a Murderworld hoodie, a 31 bumper sticker, Rob Zombie signed posters, a special thanks in the film's end credits and more.
And for Zombie's music fans, you can also contribute to win a Lifetime Laminate to Rob's shows and bid for a meet-and-greet opportunity on his U.S. and European tours this year. Plus, as a bonus reward, backers will be entered into a lottery to win a pair of lifetime laminates for every Rob Zombie show forever.
You Think You Know Rob Zombie?
See the Yearbook Photos of Rob Zombie + More Rock Stars
More From Classic Rock 105.1