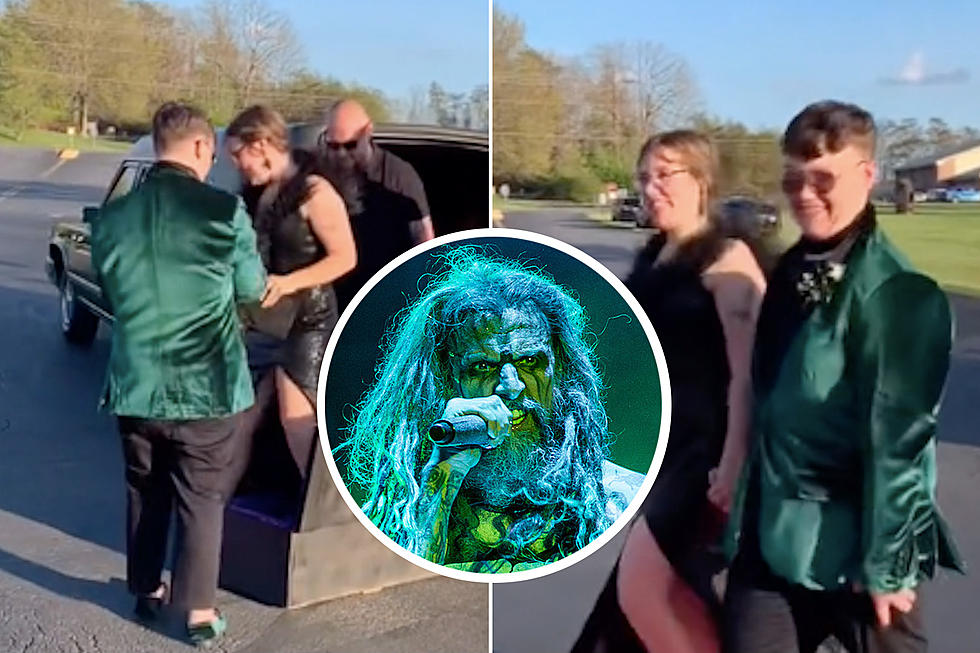 'Living Dead Girl' Arrives to Prom in Hearse + Coffin, Date Looks (Understandably) Stoked
TikTok - @tysgirlfriend / Miikka Skaffari/FilmMagic, Getty Images
Prom is typically indicative of the end of an individual's high school career, so why not go out with a bang? A new TikTok video shows a "living dead girl" arriving to her school's prom in a hearse and coffin, and her date was completely, and understandably, stoked as they walked in.
The uploader of the video is named Bri, and based on her username, her boyfriend's name is Tyler. Not only did Bri arrive in a hearse, but the driver and a few other people actually acted as pallbearers, unloading the casket from the back of the vehicle and gently place it on the ground. Hot date was decked out in a velvet green jacket, and he opened the casket and helped her rise from it. Naturally, she was wearing a black sequined dress. As the couple made their way to the red carpet that led to the event, Tyler shot a big smile at the person recording the video.
And the cherry on top? The song they used for the TikTok is "Living Dead Girl" by Rob Zombie, from his 1998 debut album Hellbilly Deluxe. The version used in the TIkTok is sped up, so it's a bit higher-pitched than the original version. Kudos nonetheless.
READ MORE: We Asked an AI Chatbot Why 20 Classic Albums Are So Great - Here's What It Said
Check out the video below, as well as some of Bri's other TikTok videos documenting their prom experience.
Zombie has a handful of festival performances coming up over the next few months before he heads out on tour with Alice Cooper for a co-headlining trek around North America, dubbed Freaks on Parade. Check out all of the dates and get tickets here.
66 Most Important Moments in Metal History
More From Classic Rock 105.1