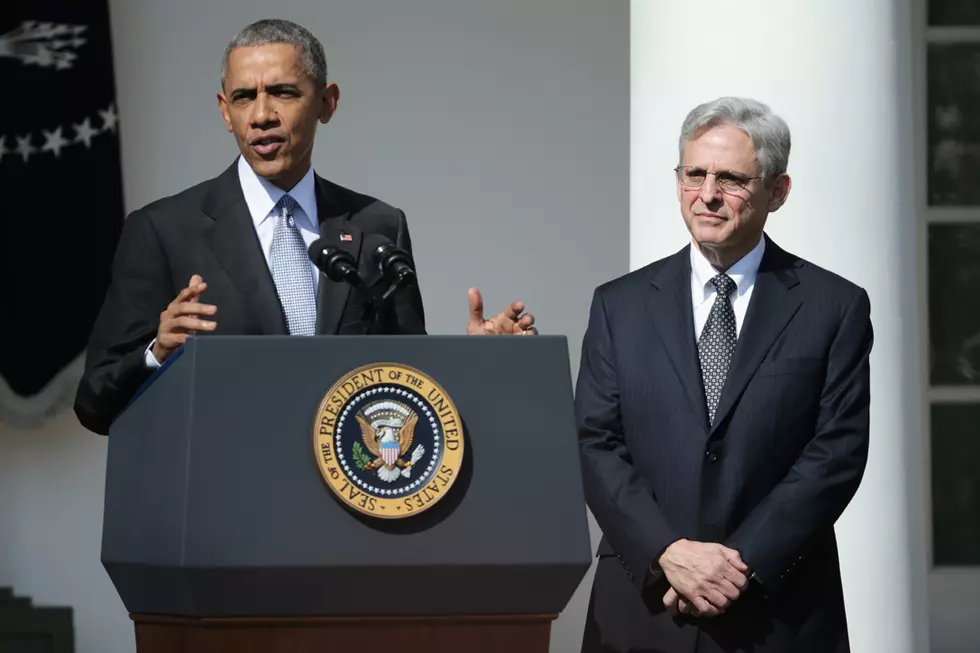 President Obama Nominates Judge Merrick Garland to the Supreme Court
Chip Somodevilla/Getty Images
On Wednesday morning, President Obama announced his decision to nominate Merrick Garland to the Supreme Court. He introduced Garland in a press conference outside the White House, listing his professional achievements, years of public service and highly respected status in the legal community.
"I have selected a nominee who is widely recognized not only as one of America's sharpest legal minds, but someone who brings to his work a spirit of decency modesty, integrity, evenhandedness and excellence," President Obama said. "These qualities and his long commitment to public service have earned him the respect and admiration from leaders from both sides of the aisle."
Garland, 63, will likely face a very tough road ahead, with Senate Republicans having said that they will refuse to hold hearings and vote on any candidate the president nominates. Judge Garland would fill the seat left vacant by the death of Justice Antonin Scalia last month. Republicans have said they feel that the next president should get choose Scalia's replacement, following November's election.
President Obama, however, urged Republicans to consider Garland, claiming he is fully qualified and has in the past received broad bipartisan support. Garland is known as a moderate judge and was confirmed overwhelmingly by the Senate when he was named to the the Washington, D.C. Circuit Court of Appeals, where he currently serves as Chief Judge.
"I simply ask Republicans in the Senate to give him a fair hearing, and then an up or down vote," Obama said. "If you don't, then it will not only be an abdication of the Senate's constitutional duty, it will indicate a process for nominating and confirming judges that is beyond repair."
The D.C. circuit court is often referred to as the second-most important in the nation, due to its jurisdiction over many national security matters. Prior to that position, he was a federal prosecutor, most notably supervising the 1996 prosecution of Oklahoma City bomber Timothy McVeigh.
Garland spoke briefly as well, calling his nomination "the greatest honor in my life." He later added, "For me, their could be no higher public service than serving as a member of the Supreme Court."
The nomination process now moves from the White House to Congress and the presidential campaign trail, where it is sure to be a major topic of discussion by candidates on both sides.
More From Classic Rock 105.1