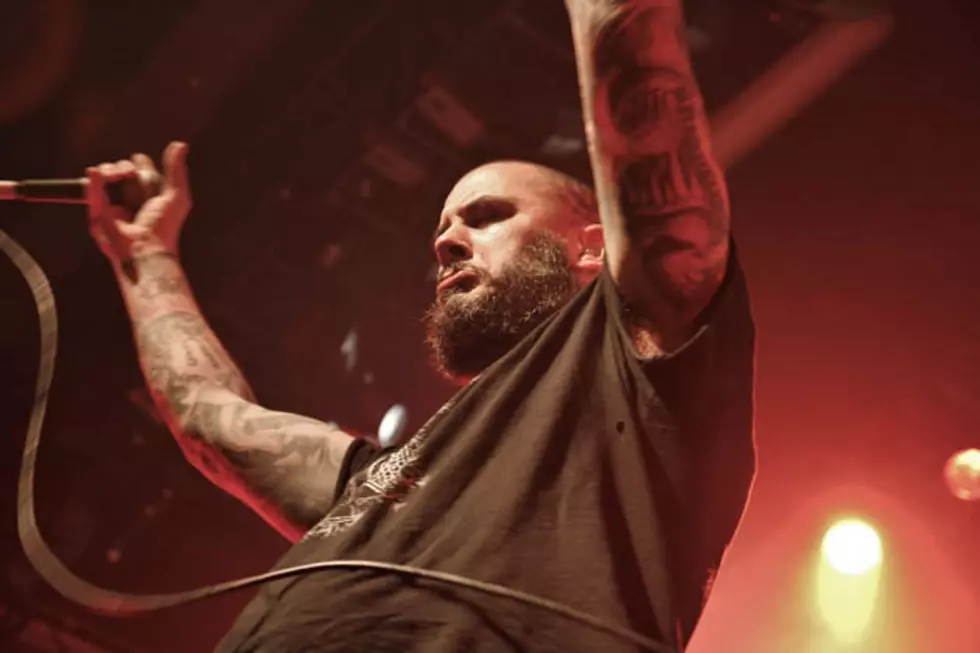 Philip Anselmo On Using Confederate Flag In 2015: 'I Wouldn't Want Anything To F—ing Do With It'
Liz Ramanand, Loudwire
Kid Rock made headlines last week after issuing a no-holds-barred statement to those protesting his use of the Confederate flag. The protesters' demanded were met with a swift "kiss my a--" from Kid Rock, who made no effort to apologize for past use or denounce future of the flag. However, in a new interview, Philip Anselmo, who has been tied to the flag in both Pantera and Superjoint Ritual, wants nothing to do with the flag today.
During the days of Pantera, Dimebag Darrell unapologetically shredded his custom Confederate flag Dean guitar, and to this day, you can still buy Pantera merch with the Confederate flag featured on the design. Superjoint Ritual also famously featured the Confederate flag on the cover of their debut Use Once and Destroy album.
Much like Kid Rock, Philip Anselmo's past is connected with the flag in some ways, but the vocalist's future will not continue that trend. "I think, really, where the use of the rebel flag or Confederate flag with us really came from was our love of bands like Lynyrd Skynyrd and whatnot and s--t like that," Anselmo tells Hard Rock Haven. "There was never a time when it was okay to promote hate without a little bit of the tongue in the cheek, you know? It was never this blatant thing, unless I was completely out of my mind, which I was at points in time. And I'll own that for damn sure, but that was a long-ass time ago. I'm coming up on 47 years old… and I think that if it's upsetting enough to people in general, you know, I guess… This is tough to say without taking any side… Like I said, I can see where if people see it as a symbol of hate, then."
"These days, I wouldn't want anything to f---ing do with it, because, truthfully… I wouldn't," Anselmo adds. "I wouldn't want much to f---ing do with it at all, and personally, you know I would never… The way I feel, and the group of people I've had to work with my whole life, you know… You see a Confederate flag out there that says 'Heritage, not hate.' I'm not so sure I'm buying into that, you know? But I can look at any… People can point out flaws in any social group, any ethnic group, any ideology and anything like that, and being that's, once again, because everybody has different ideas about things … At this point in time, I just wish everybody would chill the f--k out man and realize, you know, maybe a good dose of love, for lack of a better word, would do us all friggin' a lot better instead of pulling sides, taking sides. You know, everybody wants to have a firm stance on things, but maybe sometimes we should sit back and listen for a change, you know?"
Superjoint Ritual (under the name Superjoint) are currently on the road for its first extended string of dates in a decade, so if you're nearby one of the gigs, make sure to catch it swinging by your town. For the full list of U.S. Superjoint shows, click here.
100 Metal Facts You May Not Know
10 Unforgettable Philip Anselmo Moments
More From Classic Rock 105.1