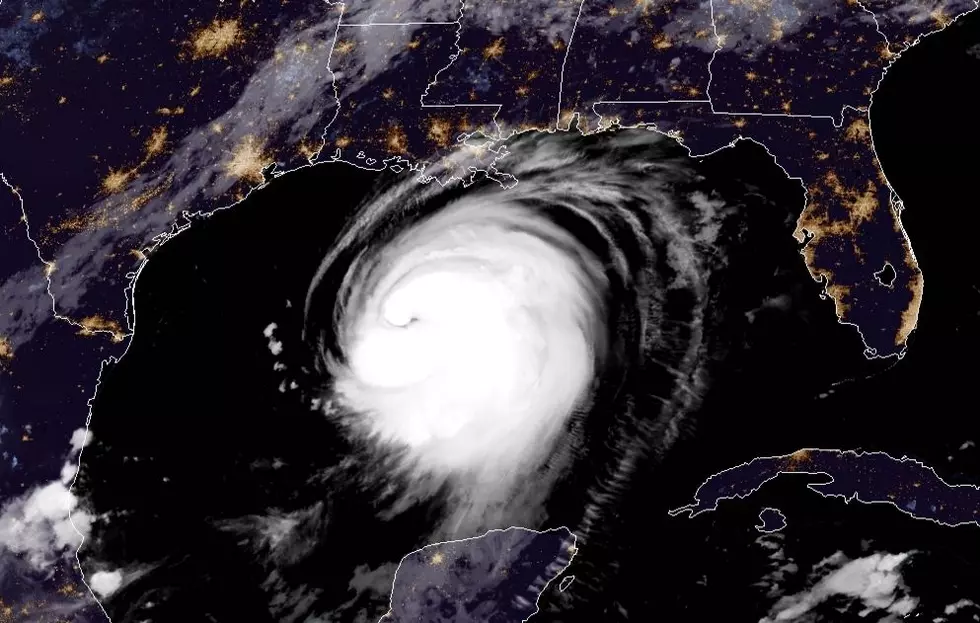 NOAA Adjusts Hurricane Forecast Downward for 2022 Season
cdn.star.nesdis.noaa.gov
Storm weary residents of coastal Louisiana got to breathe just a tiny bit easier following the release of the mid-season tropical forecast from the National Oceanic and Atmospheric Administration yesterday. NOAA, the folks who watch the weather and the tropics for us, has adjusted their prediction for the 2022 Hurricane Season downward by one named storm.
While that is good news it's not great news because the agency is still forecasting the 2022 Hurricane Season to be above average. The new data from NOAA suggest that the season will produce 14 to 20 named storms. Of those named storms forecasters believe that six to ten of them could strengthen into hurricanes.
The agency, in their report that was released yesterday, also suggested that of the six to ten hurricanes anticipated to form, three to five of those will reach major hurricane status. A major hurricane is a storm that reaches Category 3 or higher on the Saffir-Simpson scale.
And remember, these forecast predictions are not particularly for "land falling" hurricanes. Many of the storms will form and stay well offshore, which is great for anyone with an interest along the coastline.
So far, the 2022 Hurricane Season has been quiet compared to recent years. We have only seen three named storm systems so far. And as of this report, the tropics are quiet and are expected to remain quiet for the next five days.
But, forecasters are cautioning us to not be complacent because of the lack of storm activity. Statistics indicate that 90% of all tropical activity in the Atlantic Basin happens between August and October and conditions in the tropic still suggest that all the ingredients are there for storms to form.
One inhibiting factor in the development of tropical waves that normally roll off the coast of Africa this time of year has been an influx of Saharan Dust. That dust tends to "dry" the atmosphere and so far the "dust" has reached all the way across the Atlantic into the Gulf of Mexico.
But at least for this weekend, we can breathe a little easier, although it's still a great idea to get a game plan just in case a storm does form before the season ends on November 30th.
Startling Images of Hurricane Ida Aftermath
Hurricane Ida was one of the most powerful, longest-lasting major hurricanes to hit the Louisiana coastline in recorded history. Due to the storm surge, Ida basically fed itself warm, moist air and maintained its major hurricane status for nearly half a day. This allowed the storm to cause catastrophic damage across a longer stretch and much further inland than other storms. Here are just some of the many images of how powerful the storm was.
More From Classic Rock 105.1