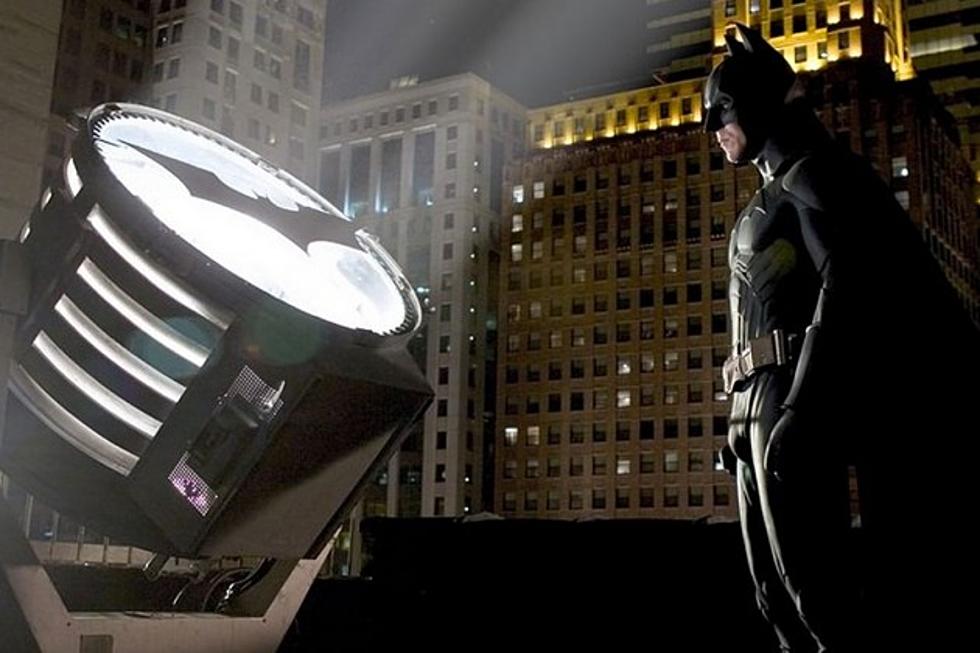 New Netflix Instant Releases: October 2015
Warner Bros.
With a new month comes a new batch of Netflix Instant releases for us to look forward to. If you're looking to discover an old classic or find a new favorite, there are plenty of new titles hitting the service next month, including something for superhero fans (Batman Begins, Arrow and Flash), scary movies for Halloween and several seasons of hit TV shows. Read on for our guide to all the new releases hitting Netflix Instant in October.
A Christmas Carol (1938): Briskly helmed by Edwin L. Martin, this adaptation of Charles Dicken's yuletide classic stars Reginald Owen as miserly Ebenezer Scrooge, who gets a last chance to redeem himself on Christmas Eve…
About Alex (2014): After a troubled young man attempts suicide, six of his former college classmates stage a reunion to help him heal, but old issues resurface.
Alexander: Theatrical Cut (2004): Director Oliver Stone takes on the saga of Alexander the Great, the Macedonian conqueror who became legendary for his military prowess.
American Pie (1999): This smash-hit comedy follows four high school seniors as they strive for the most eagerly anticipated rite of adulthood: losing one's virginity.
Batman Begins (2005): Following the murder of his parents, Bruce Wayne trains with a shadowy organization and returns to Gotham City to fight crime under a new guise.
Boogie Nights (1997): A well-endowed busboy is taken in by a tight-knit group of 1970s porn actors and transforms himself into skin flick celebrity Dirk Diggler.
Charlie and the Chocolate Factory (2005): Charlie is one of five golden-ticket holders treated to a tour of Willy Wonka's chocolate factory in Tim Burton's take on the children's classic.
Curse of Chucky (2013): He's back! From the filmmakers that brought you Chucky comes the terrifying return of the pintsized doll possessed by the spirit of a notorious serial killer. When a mysterious package arrives at the house of Nica, she doesn't give it much thought.
Dark Was the Night (2014): After a logging company arrives in the town of Maiden Woods and begins cutting in the nearby forest, a powerful evil rises from the landscape and starts preying on the terrified populace – whose lone hope is a sheriff wrestling personal demons.
El Tiempo Entre Costuras (2013): With Spain on the brink of civil war, a Madrid dressmaker follows a lover to Morocco, loses a fortune, and ends up a spy for the Allies.
Glass Chin (2014): Down on his luck, a former boxing champ agrees to become an enforcer for a corrupt businessman, but when a job goes wrong, he is framed for murder.
Million Dollar Baby (2004): Despondent over a painful estrangement from his daughter, trainer Frankie Dunn isn't prepared for boxer Maggie Fitzgerald to enter his life.
On the Town (1949): Three sailors on leave and ready for fun are determined to make the most of their 24 hours in New York City in this Oscar-winning musical comedy.
Pal Joey (1957): Using his charming wile and debonair dance moves, Joey Evans beguiles vixen widow Vera Simpson into financing his nightclub. He's set up for success until good-natured chorus girl Linda English enters the picture and steals the show – and his heart.
Pepe (1960): When his beloved horse Don Juan is sold to a washed-up movie producer to use in a film, Mexican ranch hand Pepe follows him to Hollywood.
Pressure (2015): When their boat sinks during a storm, four deep-sea divers trapped at the bottom of the Indian Ocean must devise a survival plan.
Reasonable Doubt (2014): After fleeing the site of a fatal hit-and-run, DA Mitch Brockden finds himself prosecuting the man put on trial for committing Brockden's own crime.
Richard Pryor: Icon (2014): Richard Pryor was one of the first black men ever on television, he pioneered a new brand of humor and he was a hit. This show defines his lasting impact on comedy and culture, often in his own words, showing us why he is an ICON.
Robin Williams Remembered - A Pioneers of Television Special (2014): Celebrating the life of Robin Williams with interviews, tributes and clips from his career.
Some Came Running (1958): When soldier and writer Dave Hirsch returns from World War II, he finds that his seemingly quiet hometown hides complex secrets. As he tries to readjust, he falls in with a local gambler, while his very presence shakes things up in the community.
Take Me Out to the Ball Game (1949): Here's one ball game you can't afford to miss. Film legends Gene Kelly and Frank Sinatra join forces as the most talented double-play combination to hit the major leagues since Tinker to
Evers to Chance.
The Bourne Supremacy (2004): Flushed from his refuge by an assassin, Jason Bourne finds himself thrust into secret alliances, setups and shootouts in this riveting sequel.
The Devil at 4 O'Clock (1961): When an earthquake devastates a South Seas island, only an aging priest and three convicts remain to save children hospitalized with leprosy.
The Nightmare (2015): This documentary explores the horror of sleep paralysis, a temporary disorder in which the sufferer, trapped between waking and sleeping, cannot move.
Uncle Grandpa: Season 1 (more episodes): This surreal cartoon series follows the adventures of Uncle Grandpa, who travels around the world with his wacky friends helping kids solve problems.
Wakfu: Season 1 Based on the online adventure game, this animated series follows 12-year-old Yugo, who employs mystical powers in his search for his real family.
White Rabbit (2013): Plagued by visions of a rabbit he was forced to kill as a boy, bullied teen Harlon increasingly channels his simmering rage into acts of violence.
Wild Horses (2015): Aging rancher Scott Briggs must confront his past when a Texas Ranger resurrects a 15-year-old cold case and unearths family secrets involving a hate crime and a missing-persons mystery connected to the Briggs clan.
Anjelah Johnson: Not Fancy (NETFLIX ORIGINAL, 2015): Actress and comedian Anjelah Johnson showcases her hilarious impressions to riff on European Gypsies, Vietnamese manicurists, Mexican moms, and more.
The Vampire Diaries: Season 6 Trapped in adolescent bodies, feuding vampire brothers Stefan and Damon vie for the affection of captivating teenager Elena.
Alpha and Omega 5: Family Vacation (2015): A family of wolves heads out on their first vacation together, but when a band of trappers shows up, they'll need help from friends to stay safe.
Team Hot Wheels: Build the Epic Race (2015): Team Hot Wheels must defeat the Road Pirates on a new racetrack to stop them from winning a key to the team's latest technology and using it for evil.
American Horror Story: Freak Show (Season 4): This twisted Emmy-winning drama plays upon the power of supernatural fears and everyday horrors, exploring humankind's unsettling capacity for evil.
iZombie: Season 1 Olivia Moore's pursuit of a medical degree takes a dramatic turn the night she's savaged by zombies at a wild party. While the attack has dire consequences for her life, it also gives her unique abilities to solve homicide cases.
Last Man Standing: Season 4 After his wife's career takes off, Mike finds himself in charge of parenting their three daughters and trying to stay afloat in all the estrogen.
The Flash: Season 1 After a lightning strike leaves forensic expert Barry Allen in a coma for months, he wakes up to find the jolt has enabled him to move with incredible speed. Unfortunately, the incident also transformed others who are using their new skills for evil.
The Originals: Season 2: The Mikaelsons move to New Orleans and form an alliance with local witches in an effort to rule the city once again in this "Vampire Diaries" spinoff.
Tremors 5: Bloodline (2015): The giant, man-eating Graboids are back and even deadlier than before, terrorizing the inhabitants of a South African wildlife reserve as they attack from below-and above.
Arrow: Season 3 Based on DC Comics' Green Arrow, an affluent playboy becomes a vengeful superhero, saving the city from villains armed with just a bow and arrows.
Flor Salvaje: Season 1 A young orphaned woman moves to a new town to raise her sisters and struggles to carve her own destiny as several different men vie for her love.
Legends: Season 1 Shedding his skin as easily as a snake, CIA operative Martin Odum – played by Sean Bean – becomes whoever he needs to be in this gripping spy drama.
Supernatural: Season 10 Siblings Dean and Sam crisscross the country, investigating paranormal activity and picking fights with demons, ghosts and monsters.
American Heist (2014): James (Hayden Christensen): owes his life to his older brother, Frankie (Adrien Brody): after taking the rap for a crime they committed together. Now, Frankie is released and back on the street with no money and no place to go. He turns to his underworld connections and convinces James to join him in hopes that one last job would be the solution to change both their lives.
Strangerland (2015): A family finds their dull life in a rural outback town rocked after their two teenage children disappear into the desert, sparking disturbing rumors of their past.
The Mr. Peabody and Sherman Show: Season 1 (NETFLIX ORIGINAL): Netflix will introduce a new original series for kids, The Mr. Peabody and Sherman Show, from DreamWorks Animation. Mr. Peabody, the smartest dog in the world, and his boy Sherman host a zany late-night comedy show broadcast from their swanky penthouse in front of a live studio audience. Anything can happen in this show jam-packed with exciting segments, great musical acts and very special guests like outrageous neighbors and hilarious time travelers they meet with the WABAC machine. Season 1 will be comprised of 13 episodes.
Winter on Fire (NETFLIX ORIGINAL, 2015): Over 93 days in Ukraine, what started as peaceful student demonstrations became a violent revolution and full-fledged civil rights movement.
Glen Campbell: I'll Be Me (2014): When country music giant Glen Campbell was diagnosed with Alzheimer's disease in 2011, he chose to make his condition public. He then began his farewell tour – a remarkable musical journey chronicled in this affecting documentary
Jane the Virgin: Season 1 Having vowed to remain chaste until she's married, Jane Villanueva is stunned to find she's become pregnant anyway thanks to a medical slipup. Along with breaking the news to her amazed boyfriend, Jane must start making plans for a whole new life.
Lazarus (2015): After discovering a serum that can bring the deceased back to life, a team of medical researchers is horrified to find that the revolutionary drug carries with it some gruesome and lethal side effects.
All Hail King Julien: Season 2 (NETFLIX ORIGINAL): In this Emmy winner for Outstanding Children's Animated Program, Madagascar booty-shaker King Julien takes on the jungle's craziest adventures.
Beasts of No Nation (NETFLIX ORIGINAL, 2015): When civil war tears his family apart, a young West African boy is forced to join a unit of mercenary fighters and transform into a child soldier.
Circle (NETFLIX ORIGINAL, 2015): When a group of strangers is seized and awaits execution, they face the impossible task of choosing the one person among them worthy of being spared.
Some Assembly Required: Season 2 (NETFLIX ORIGINAL): A 14-year-old takes ownership of a toy company and hires a group of his friends to help him create amazing new toys.
Ain't Them Bodies Saints (2013): After escaping prison, Bob Muldoon begins a search for his girlfriend and young daughter, but their reunion doesn't go as planned.
LEGO DC Comics: Batman Be-Leaguered (2014): When Superman and the other Justice League superheroes start disappearing, it's up to Batman to unravel the caper and save the day.
Marvel's Avengers Assemble: Season 2: After Iron Man persuades his fellow superheroes to reunite, the Avengers combine their skills to battle both longtime foes and deadly new villains.
Hemlock Grove: Season 3 (NETFLIX ORIGINAL): Secrets are just a part of daily life in the small Pennsylvania town of Hemlock Grove, where the darkest evils hide in plain sight.
Walt Disney Animation Studios Short Films Collection (2015): From Walt Disney Animation Studios comes an extraordinary new collection of award-winning and beloved short films including the never-before-released Frozen Fever, starring Frozen's Anna, Elsa, Olaf, Sven and Kristoff, and the Oscar-nominated Lorenzo. The Short Films Collection also includes the 2012 groundbreaking Mickey Mouse cartoon, Get A Horse! as well as hailed Oscar® winners Paperman and Feast. Enjoy them together for the first time in this must-own collection, featuring all-new extras including introductions and interviews with the Disney Animation filmmakers themselves.
August: Osage County (2013): When their father disappears, three strong-willed women return to their childhood home and to their equally strong-willed mother.
Manson Family Vacation (2015): - NETFLIX EXCLUSIVE The pleasant family life of an L.A. attorney is disrupted by the sudden arrival of his brother, who is obsessed with the Charles Manson murders.
The Gunman (2015): Planning to retire from the contract killer business and live quietly, a veteran assassin discovers that his employers aren't going to make it easy. Suddenly in the crosshairs, he's propelled into a bloody Continental chase to save himself.
Return to Sender (2015): Taking a chance on romance, an attractive nurse agrees to go on a blind date with a mysterious man. After he brutally rapes her, she begins visiting her attacker in prison and befriends him – but all is not what it seems.
Popples: Season 1 - NETFLIX ORIGINAL The adorable Best Popple Pals love helping their friends and neighbors, but every time they do it seems to backfire in hilarious ways.
More From Classic Rock 105.1