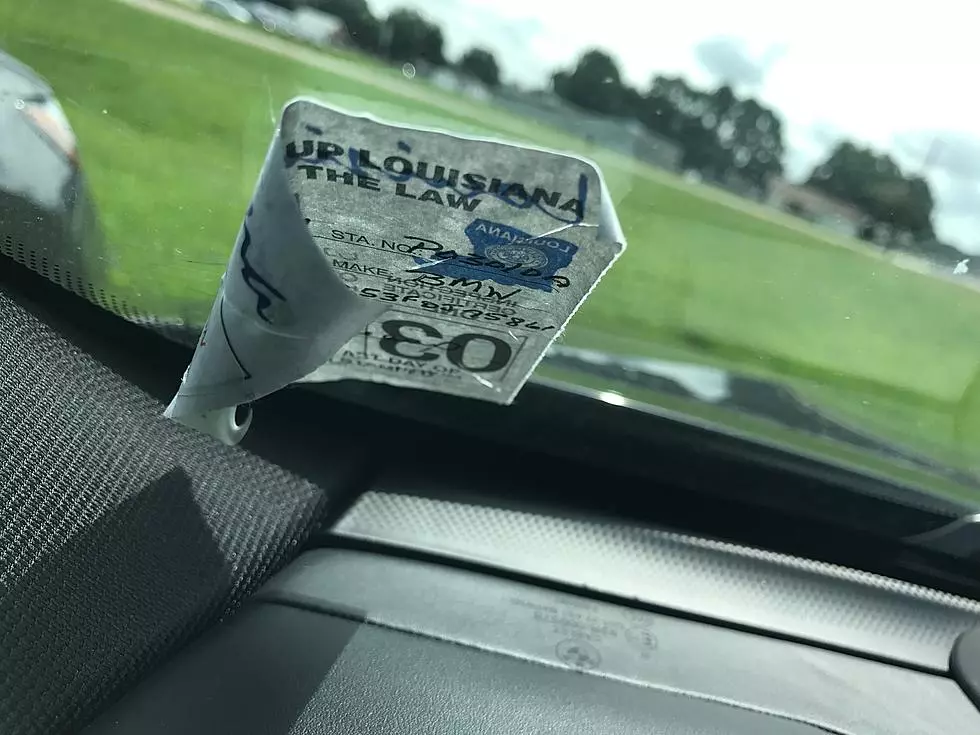 New Louisiana Inspection Stickers Now Available After Old Ones Were Peeling Off
Staff Photo
Have you had issues in the past with your vehicle's inspection sticker peeling off? Well, the Louisiana Office of Motor Vehicles hopefully has a remedy coming your way.
According to a spokeswoman with the OMV, the stickers are now available for Inspection Stations to claim.
In the meantime, if you are having issues with your inspection sticker peeling off, the OMV asks for your or the inspection station to tape the sticker back on using clear packing tape until the expiration of the sticker and/or a new inspection is conducted.
Inspection stations will be allowed to switch out any unused books of stickers they have on hand for the new stickers. Stations are encouraged to do so immediately.
More From Classic Rock 105.1