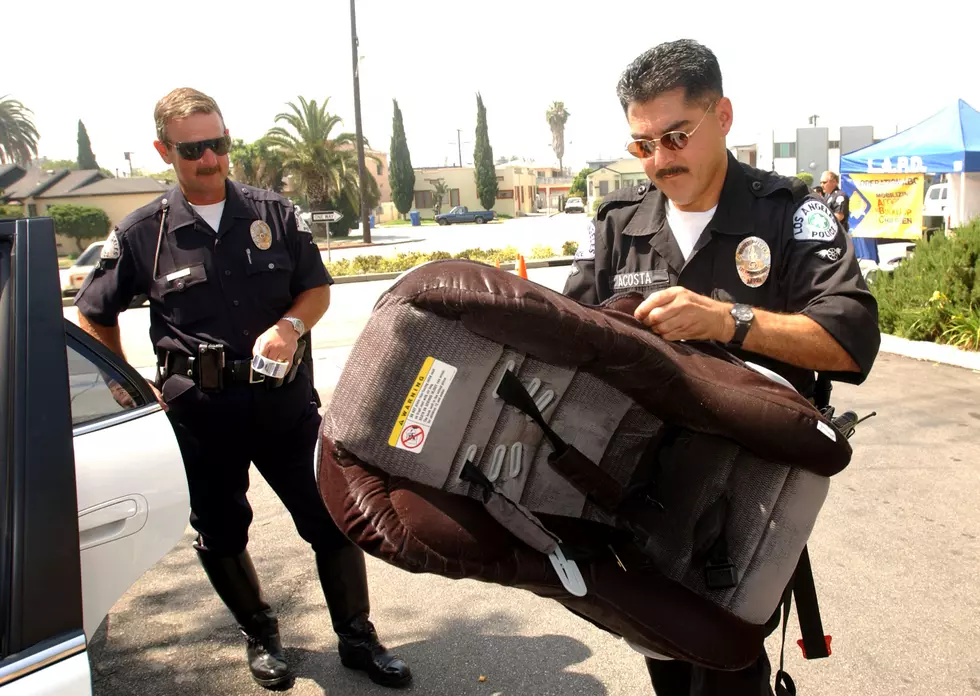 Louisiana's Updated Car Seat Law Goes Into Effect Thursday. Here's What You Need To Know
David McNew, Getty Images
Overall, the restrictions are tougher as state legislators focused on safety in relation to a car seat's height and weight limits. This decision was an easy one for lawmakers to come to "after 110 children below the age of 14 died in vehicle crashes in Louisiana over the past three years."
Children under 2 must ride in rear-facing child safety seats.
Children ages 2-4 must ride in a forward-facing seat with an internal harness if they have outgrown a rear-facing seat.
Children ages 4-9 must ride in a booster seat secured with a lap/shoulder belt.
Children ages 9-12 can ride without a booster seat if their knees bend over the front edge of the seat, their back is against the seat back and the seat belt crosses their chest and not their neck.
Any child under the age of 13 must be in a rear seat when available.
Under the previous law, 1-year-old babies who weighed at least 20 pounds could be moved to front-facing car seats; children at age 6 who weighed more than 60 pounds could go to seat belts, and there was no restriction on when a child could move to the front seat of the car.
Driving with a child passenger under the age of 18 who's not secured in any type of child restraint draws a $100 fine for a first offense, with the fine going up for any subsequent offenses.
Drivers stopped for a moving violation and found with a child in a restraint that is not age- or size-appropriate may be cited for that as a secondary offense and can be fined up to $100.
If a passenger below the age of 18 doesn't appear to be restrained anywhere in the vehicle, the violation is a "primary offense" and a driver can be pulled over for that alone. If a motorist is pulled over for something else and a child is found to be restrained improperly, a ticket can be given for that as a "secondary offense."
If you're a parent or guardian who is unsure about the laws or needs help to install a child safety seat, you can get more information on the Buckle Up Louisiana Facebook page.
More From Classic Rock 105.1