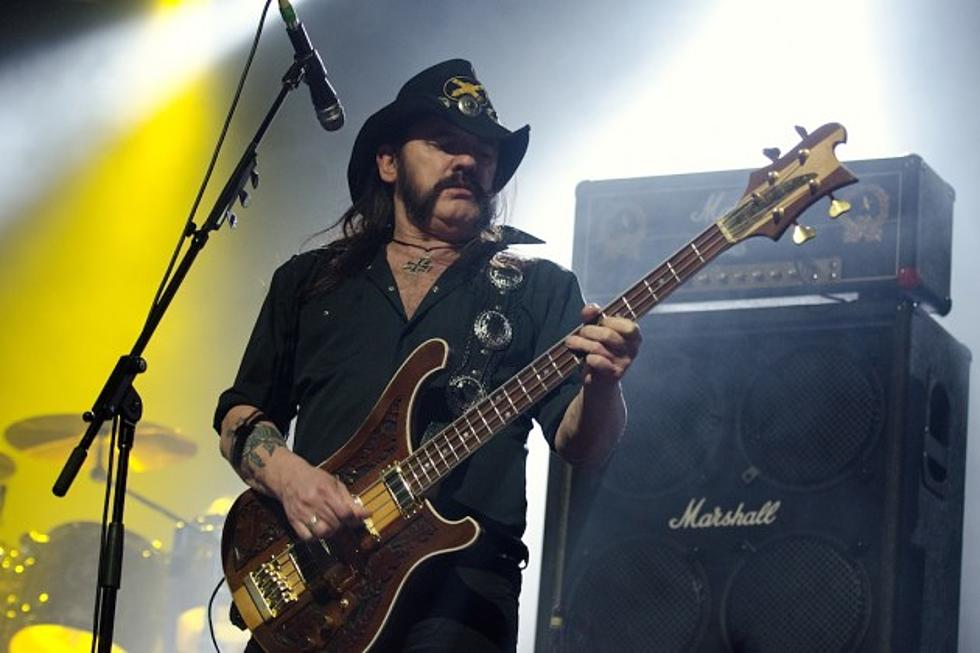 Motorhead's Lemmy Kilmister Recovering From Lung Infection, Band Plans To Complete U.S. Tour
Daniel Boczarski, Getty Images
Looks like the word is finally in on Motorhead frontman Lemmy Kilmister's health. After being forced to cancel a number of shows, some mid-performance, it's been revealed that Lemmy had been suffering from a lung infection which has now been "taken care of."
Motorhead were unable to complete their Aug. 27 show in Utah after Lemmy experienced problems breathing. For the frontman's safety, the following gig in Denver, Colo. was cancelled as well. Lemmy would walk off stage again in Austin, Texas on Sept. 1 telling the crowd, "I can't do it," before returning to the stage and offering an apology. Two additional Texas shows were scrapped, but things are looking up for Lemmy and Motorhead fans hoping to catch the band on tour.
Motorhead posted this on Facebook earlier today (Sept. 7):
Here's wishing Lemmy the best on his relentless pursuit to entertain his fans. For the rest of Motorhead's upcoming U.S. tour dates, click here.
Rock and Metal Stars in the '80s, Then and Now
10 Unforgettable Lemmy Kilmister Moments
More From Classic Rock 105.1