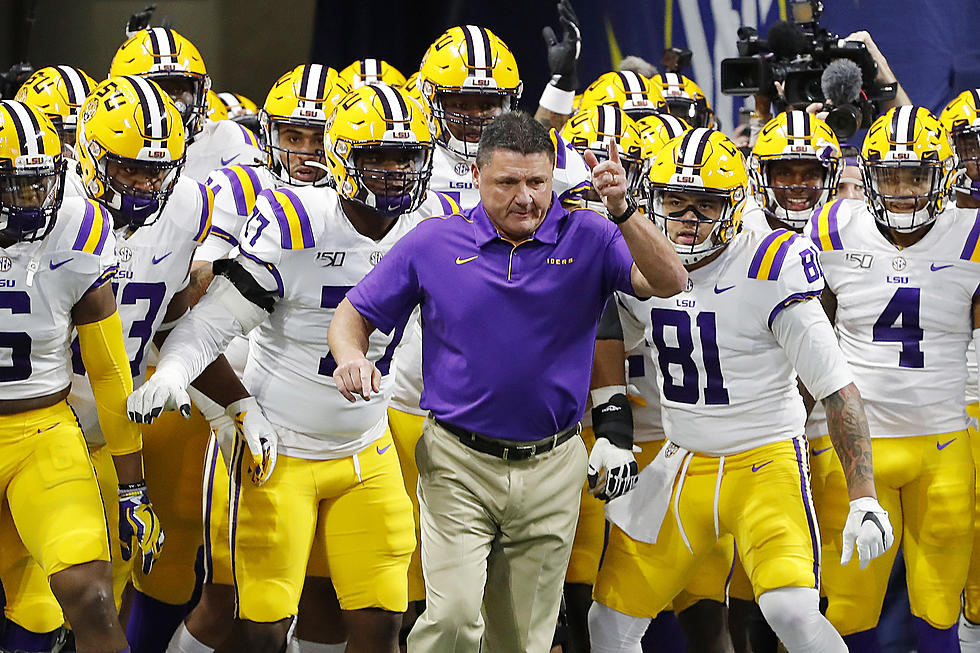 Mass Of LSU Fans Makes New Orleans Feel Like Another Country Says Clemson Player
Kevin C. Cox, Getty Images
With the National Championship set to take place in New Orleans with a hometown team making an appearance...
It's safe to say that A LOT of LSU fans are in town to help cheer on the Tigers to victory.
And Clemson players, along with their head coach Dabo Swinney are starting to feel those effects.
At media day Saturday morning, Swinney and at least one Clemson player spoke about how the championship site feels like a road game since Baton Rouge is just about an hour away from New Orleans.
Clemson linebacker Isaiah Simmons tells the Advocate, "It's almost like we're in another country."
Swinney reversed the scenario by saying that it would be like if Clemson was playing in nearby Greenville, S.C.
Swinney says that they might as well be playing in Baton Rouge.
The College Football Playoff Championship Game is set to kick off at 7 p.m. on Monday.
You can catch all the action on ESPN.
More From Classic Rock 105.1