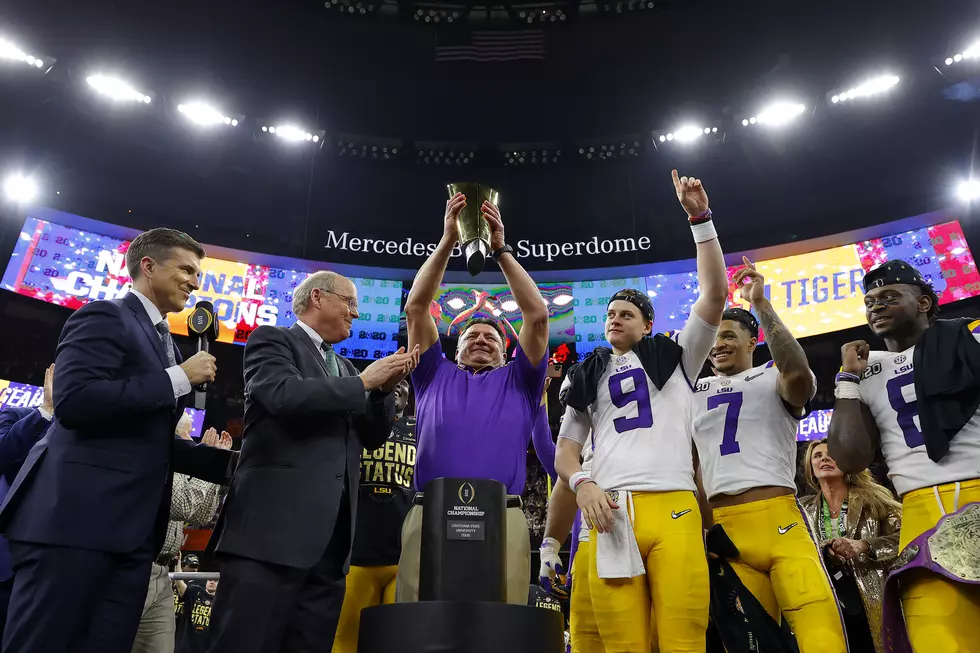 LSU Celebration: White House Today, Parading Through Campus Tomorrow
Getty Images
The LSU Tigers are in Washington, DC today for a White House meeting with President Trump. It's the next phase of the celebrations for the National Championship winners. They beat Clemson in the match-up on Monday at the Mercedes-Benz Superdome. The meeting and group photo with President Trump is due to happen at 10:00 AM/CT.
The event is on the President's official schedule.
The President participates in the visit of the 2019 College Football National Champions: Louisiana State University Tigers. East Room. Open Press.
WBRZ reporter Sydney Kern is traveling with the team.
https://www.facebook.com/search/top/?q=wbrz
Then, tomorrow at 11:00 AM the team will board floats for a celebration parade through LSU's Baton Rouge campus. The parade will begin at the LSU School of Music building and end at the Pete Maravich Assembly center with an indoor celebration starting at 12:00 PM. LSU Senior Associate Athletic Director
The university is billing the event as the last time fans will get to see star players and coaches of the historic team together. Many key players will not be back next year and two coaches have already announced their plans to move on. University officials are planning for fans who want to tailgate and urge revelers to prepare for big crowds.
More From Classic Rock 105.1