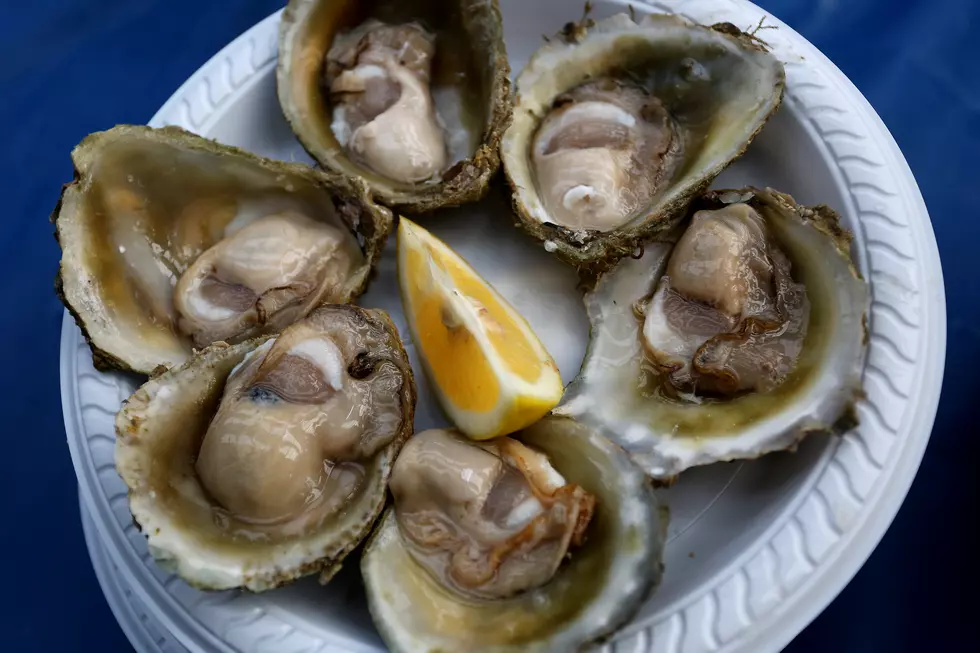 Louisiana Oysters Linked to Two Deaths in Florida This Month
Dianne Manson/Getty Images
Two people in Florida have reportedly died from eating raw oysters linked to Louisiana.
So far in August of 2022, two people have died in Florida after eating raw oysters linked to Louisiana.
According to NOLA.com, one of the people who died is from Fort Lauderdale and the other is from Pensacola man.
In both cases, the restaurant's raw oysters being served involved oysters from Louisiana.
Manager for the Rustic Inn Gary Oreal, located in Florida, tells NOLA.com "Over the course of 60 years, we have served a couple of billion oysters, and we never had anyone get sick like this guy did."
According to The Centers for Disease Control and Prevention said in both cases Vibrio bacteria is to blame.
From NOLA.com -
"Inspectors from the Florida Department of Health checked out the restaurant's kitchen and examined its oyster inventory the day after the man became ill."
Rustic Inn's Oreal says the restaurant passed the inspection "with flying colors."
The Florida Department of Health reports that so far in 2022, 26 people have become ill as a result of eating oysters infected with the bacteria "and six of them later died after eating raw shellfish, including oysters."
Obviously eating raw oysters comes with risks, and serious infection is rare.
Read more at NOLA.com.
WATCH OUT: These are the deadliest animals in the world
More From Classic Rock 105.1