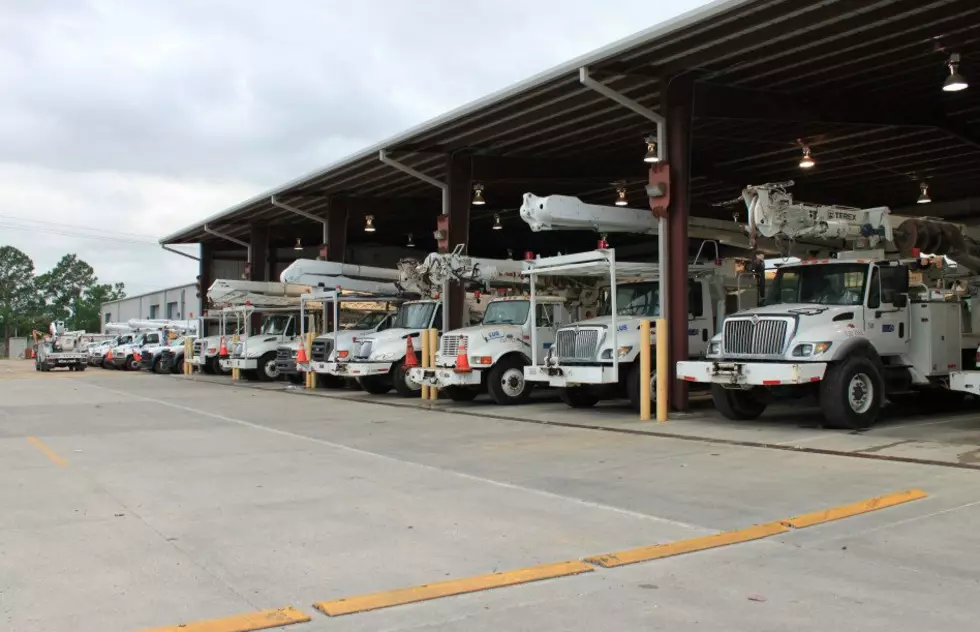 Lafayette Utilities System Earns National Recognition for Winter Storm 2021 Response
Facebook via Lafayette Utilities System (LUS)
During Winter Storm 2021 in February, Lafayette Utilities System sent multiple crews to help communities across Louisiana as widespread power outages swept through the state. Because of that Good Neighbor response, LUS has received a national commendation from the American Public Power Association (APPA)
"With so many hurricanes that affected Lafayette this past year, we were extremely happy to provide mutual aid to our neighboring municipal electric utilities for the recent ice storm," said Greg Labbe', LUS Electric Operations Manager.
LUS Linemen went to the cities of Jonesville, Natchitoches and Vidalia, who each faced even colder temperatures than we did in LUS' base of Lafayette.
According to a press release from LUS, the APPA's Mutual Aid Network coordinates with utilities and authorities during widespread power outages. Go to www.lus.org or PublicPower.org/MutualAid to learn more about how LUS participates in that.
Acadiana Snow Day; A Review In Pictures
More From Classic Rock 105.1