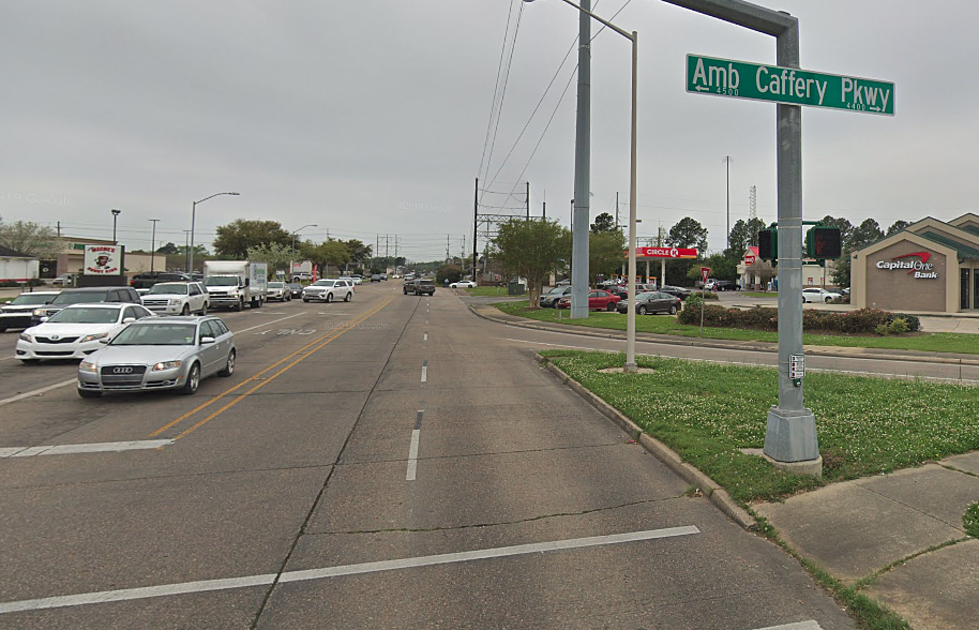 Kaliste Saloom Road Closures Set to Begin on Monday
Google Maps/Google Streetview
The neverending saga that seems to be the story that is the widening of Kaliste Saloom Road in Lafayette will open, or should I say close, another chapter beginning Monday. That's because on March 16th side streets that connect with Kaliste Saloom, namely West Farrel, Old Settlement, Rue Chavaniac and one end of the two ends of Cherokee Lane, will be closed.
The intersection closures are necessary to facilitate the paving operations planned for the roadway. Residents who need to gain access to Kaliste Saloom or Ambassador Caffery will be able to do so via Meyers Drive and Settlers Trace. The closures are expected to be in effect for about six months.
Officials with Lafayette Consolidated Government understand that these actions will create a bit of inconvenience for those that live and work in the affected area. Motorists are urged to allow extra time in their commutes to and from work to allow for delays and congestion.
Once the project is finished Kaliste Saloom Road from Ambassador Caffery Parkway to the E. Broussard will become a five-lane road. Much like the roadway from Ambassador Caffery to Pinhook and on to Highway 90. City Fathers hope the expanded roadway will ease traffic congestion in that part of town once the project has been completed.
More From Classic Rock 105.1