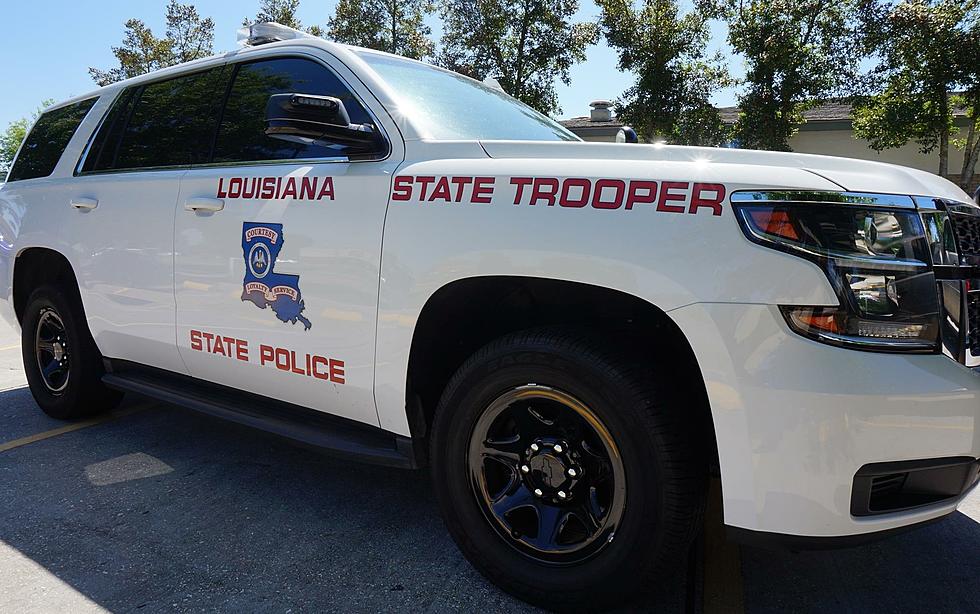 Jackson Parish Woman and Child Die after Vehicle Crashes into School Bus
Photo courtesy of LSP
Another tragedy happened on a Louisiana roadway Wednesday afternoon.
Louisiana State Police investigated a fatal crash at the intersection of U.S. Highway 167 and Louisiana Highway 147 that took the lives of a woman and a child. Two other children in the car were buckled up, and they had minor injuries.
Troopers say 29-year-old Katelyn D. Granger from Dodson, Louisiana, and 7-year-old Anna P. Rivers both died after Granger's car ended up crashing into the back of a Jackson Parish bus. Why this happened is still being investigated.
Both Granger and the school bus were northbound on the highway when her vehicle hit the rear back. Granger was immediately taken to a hospital, but the woman was pronounced dead there. Granger did have a seat belt on her at the time of the crash.
Trooper Javier Leija, the spokesman for Louisiana State Police Troop F, says the child was not buckled up, and the 7-year-old was pronounced dead at the scene by the Jackson Parish Coroner's Office.
The trooper adds there were only a few children on the bus who had minor injuries. The bus driver was wearing a seat belt and was not injured.
As is standard in these cases, routine toxicology tests will be run on both drivers.
Leija says there have been seven fatalities since the beginning of 2023. He adds that Louisiana State Police want all drivers to remind to do the following:
Never be a distracted driver
Never drive while intoxicated
Always make sure anyone in your vehicle is buckled up
The History Behind Lafayette's Street Names
We drive them on a daily basis. Some are smoother than others. Some we use more frequently than others. Some randomly start, end, and/or change names. They're the streets of Lafayette. The names behind many of these streets have interesting histories. We take a look at where those names come from and the impact their namesakes have had on the city and the parish.
Seven Forgotten Facts About Lafayette
The area now known as downtown Lafayette was first settled 200 years ago. While the street grid of that original settlement is the same as it was then, the rest of the city has grown and changed exponentially. Let's take a look at some of those changes by taking a look at some of the forgotten facts in Lafayette history.
More From Classic Rock 105.1