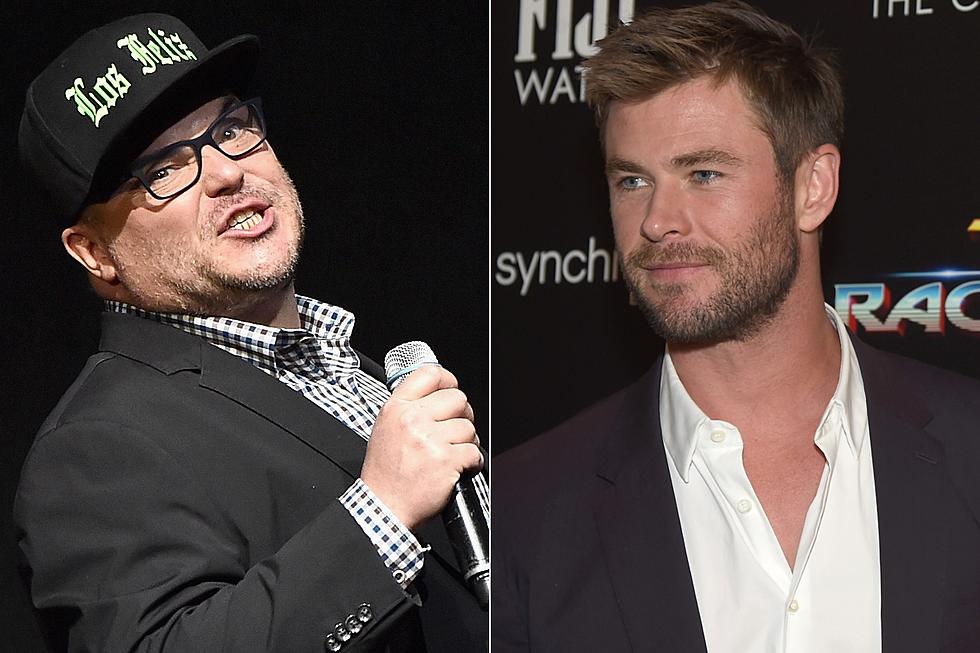 Jack Black Challenges Thor to Led Zeppelin 'Battle'
Alberto E. Rodriguez / Jamie McCarthy, Getty Images
Before Thor: Ragnarok made excellent use of Led Zeppelin's "Immigrant Song," it was on the soundtrack to Jack Black's School of Rock — and now Black is reminding fans who thought to use the song first while issuing a tongue-in-cheek challenge to Marvel's God of Thunder.
As Zeppelin fans know, the band is infamously picky about licensing its material, so while filming School of Rock, Black and director Richard Linklater didn't hedge their bets — they filmed Black in front of a crowd, begging to use the song. Thor: Ragnarok director Taika Waititi didn't go to those lengths, but as he admitted, the studio only got permission at the last minute after the band saw the trailer (and were presumably offered a handsome sum).
They're both great behind-the-scenes stories, but Black — who's got his own big movie, the Jumanji revival, coming out soon — couldn't resist the urge to tweak Waititi and Ragnarok star Chris Hemsworth by accusing them of copying his movie's great idea. "You know in School of Rock, when I sing a part of that monstrous Led Zeppelin jam 'Immigrant Song'? And it's super bitchin' and, like, the raddest part of the movie?" he asked Instagram followers. "Well, it's come to my attention that someone kind of stole that chunk of our movie and put it in their movie. That's right: I'm talking about Thor: Ragnarok."
In response, Black challenged Hemsworth to a "Battle of the Jams" — although his failure to adequately define this battle left Hemsworth a little befuddled. "You're right, you got me. Guilty as charged. We stole 'Immigrant Song' from you, but guess what? You stole it too," he pointed out in his own Instagram video. Joking that they would have used "Tribute" by Black's band Tenacious D if not for the fact that its own lyrics point out it isn't the greatest song in the world, Hemsworth said that while he knows about jam on toast and Pearl Jam, he doesn't know how to participate in a Battle of the Jams.
That being said, Hemsworth said he's still up for Black's challenge. "My place or yours, baby?" he retorted. "I'm in."
More From Classic Rock 105.1