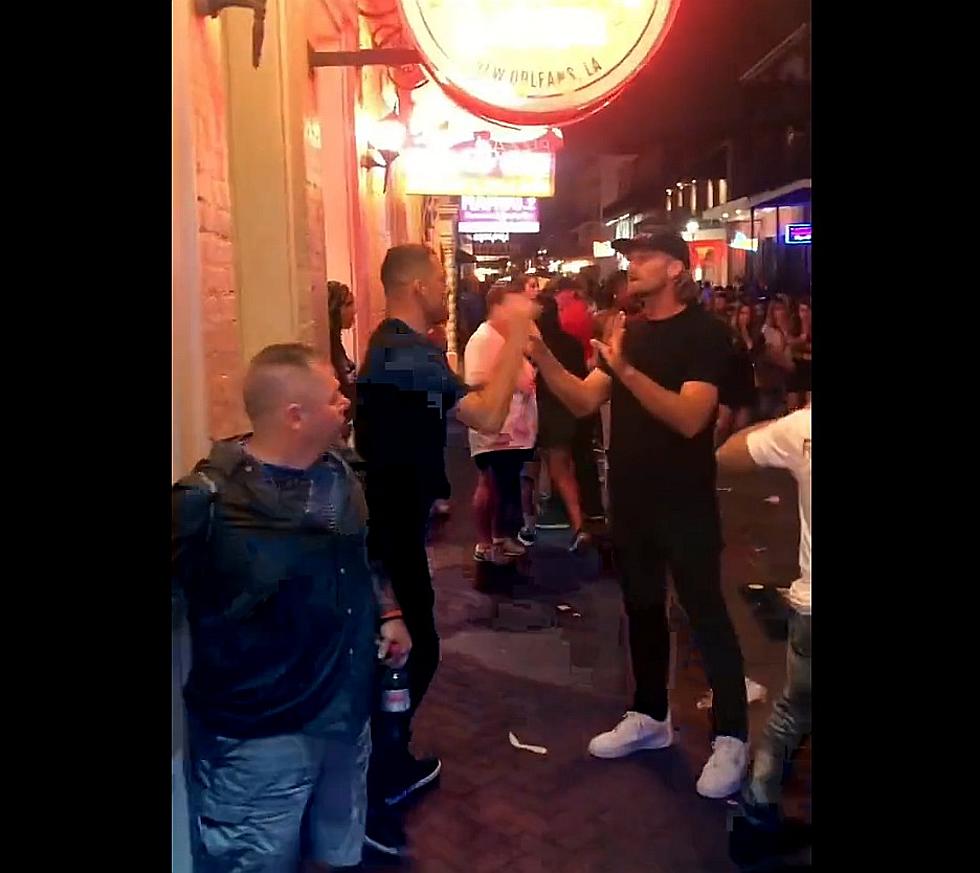 Nate Diaz, Former UFC Fighter, Chokes Out Logan Paul Look-A-Like on Bourbon Street in New Orleans
Twitter Via Michael Benson
UPDATE - An arrest warrant has now been issued for ex-UFC star Nate Diaz in connection with the Bourbon Street fight in New Orleans in which Diaz choked out YouTuber Rodney Petersen out and left him in the street.
Monday (4/24/23) the New Orleans Police Department issued an arrest warrant for Nate Diaz on "suspicion of second-degree battery" according to abcnews.com.
(Original story below)
Video has surfaced of former UFC fighter Nate Diaz choking out Logan Paul look-a-like Rodney Petersen on Bourbon Street this past weekend in New Orleans.
Unfortunately, fights on Bourbon Street are nothing out of the ordinary.
However, fights involving professional fighters like former UFC fighter Nate Diaz are definitely out of the ordinary.
Nate Diaz ended his professional fighting career with an overall record of 21-13 after winning his final fight over Ferguson by submission on Sept. 10, 2022.
After the win, Diaz chose not to sign another contract with the UFC according to CBSSports.com.
Although Diaz is scheduled for a boxing match against YouTube star turned professional boxer Logan Paul on August 5, 2023, his latest fight happened on Bourbon Street this past weekend in New Orleans.
Diaz was in New Orleans for a Misfits Boxing event to support his teammate Chris Avila.
After the event, Diaz found himself in the middle of his own fight outside Crescent City Pizza Works on Bourbon Street.
From CBSSports.com -
"In the video, Diaz can be seen engaging with a man who appeared to have his hands up when the fighter grabbed him and put him in a headlock.
Diaz kept his arm around the man's neck while he kneed him in the body, and when the man passed out, Diaz laid him on the ground."
who strangely looks a bit like Logan Paul